About Us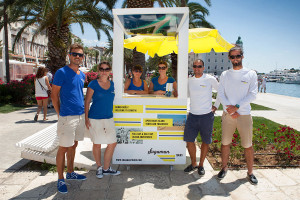 Šugaman Tours is a Croatian-owned company passionate about sharing the best of central Dalmatia with you. We love nothing more than to explore new places and unknown corners of this breathtaking region together.
We want to approach every single guest with special attention, so your vacation in Croatia is carefree and memorable.
We offer transfers from the airport to any town or island in Croatia, or any place you can point on the map, with the most luxurious vehicles and fastest speedboats available.
Our experienced staff, local skippers and tour guides are committed in ensuring you make the most of your day when choosing one of our services.
---
Tour Options:
All of Sugaman's tours offer a first-class sightseeing experience and an informative and entertaining tour led by our skippers and guides.
All the tours presented below are available through our instant booking system, both for individual tickets and for private group tours.
SIGNATURE TOURS
BLUE CAVE AND HVAR TOUR – our top rated tour takes you to over 10 attractions including the Blue Cave, Green Cave, Blue Lagoon and the magnificent town of Hvar.
BLUE LAGOON TOUR – the best swimming escape from Split, offering the finest snorkeling destination in a unique blue lagoon.
KRKA AND TROGIR TOUR – experience swimming in the refreshing water of the Krka river while gazing over the Krka waterfalls.
PLITVICE LAKES TOUR – with its 16 lakes, travertine barriers, and Croatia's tallest waterfall, Plitvice National Park should not be missed