Krka Waterfalls and Split City Tour Combo Tour
If you are the type of traveller who wants to see the maximum in reached destination then our combo tours are the perfect choice for you. Explore stunning Krka National Park Krka and take a walk among the ancient streets of UNESCO Heritage site- city of Trogir. After this nature therapy learn everything about incredible history of Split city.
BOOKING OPTIONS
During booking process you can choose preferred date for the Krka Waterfalls tour and the date for the Split City tour
Krka Waterfalls tour
Ticket Price: € 40
Discover magical Trogir City and discover why is it enlisted on UNESCO Heritage Site list. After walking through ancient Trogir streets, merge yourself with nature in captivating Krka Waterfalls National park.
Useful tips
Walking over wooden paths in nature of this amazing National park will be the best in comfortable shoes. In summer days having sunglasses and hat will be a perfect addition.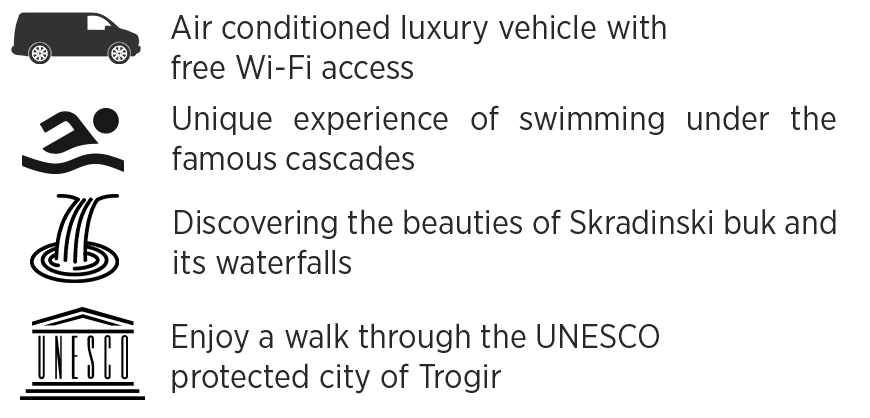 What to bring
Since in Krka National park it is allowed to swim in marked places, don't forget to bring your swimming suits and towels. You will also need sunscreen protection and bottle of water for hydrating.
Split City Tour
Ticket Price: € 25
Local guide will discover you all the secrets of phenomenal Diocletian's palace. Learn why the old city is the living heart of the town and climb to the first viewpoint of Marjan hill from where you will have spectacular sight of Split and surrounding area.
Useful tips
Since City tour involves light walking, comfortable shoes are always a good choice. Locals wear sunglasses all year round so we suggest at all times that 'must have equipment'.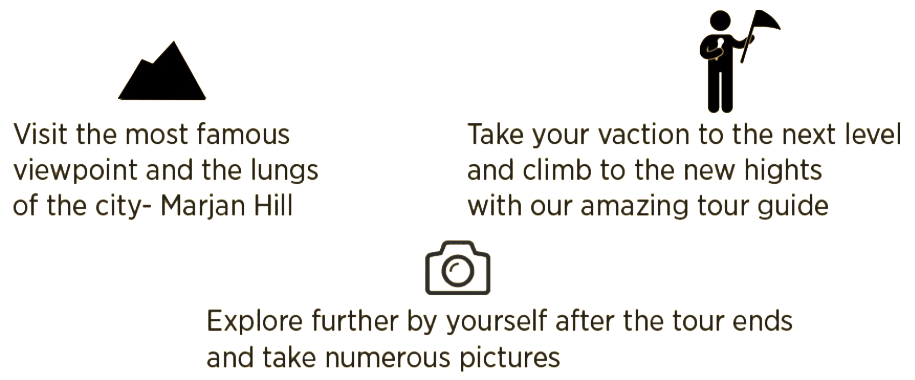 What to bring
Summer days require to have with you bottle of water, as well as hat and sunscreen for pleasant walk through old city streets.