Behind every tourist agency there is a group of people, enthusiasts, who share their knowledge and time into creating value packed tours to promote the area where they live and the beauties of their country.
Sugaman Tours team has worked hard into creating it's signature speedboat tours from Split as well as providing interesting information about all the destinations we visit on our tours.
Meet the people responsible for providing travel and tour related informations in Sugaman's downtown office and on our stand placed on Riva (main waterfront) in Split. They are always at your service regarding all the informations about the tours we provide as well as the general information about Split with it's attractions, tours and activities you can visit or try out while in Split.
We also want to introduce you with the wonderful crew you will meet on Sugaman speedboat tours as they are the ones responsible for your safety on the tour, providing relevant information about the places we visit and finally your good time on board.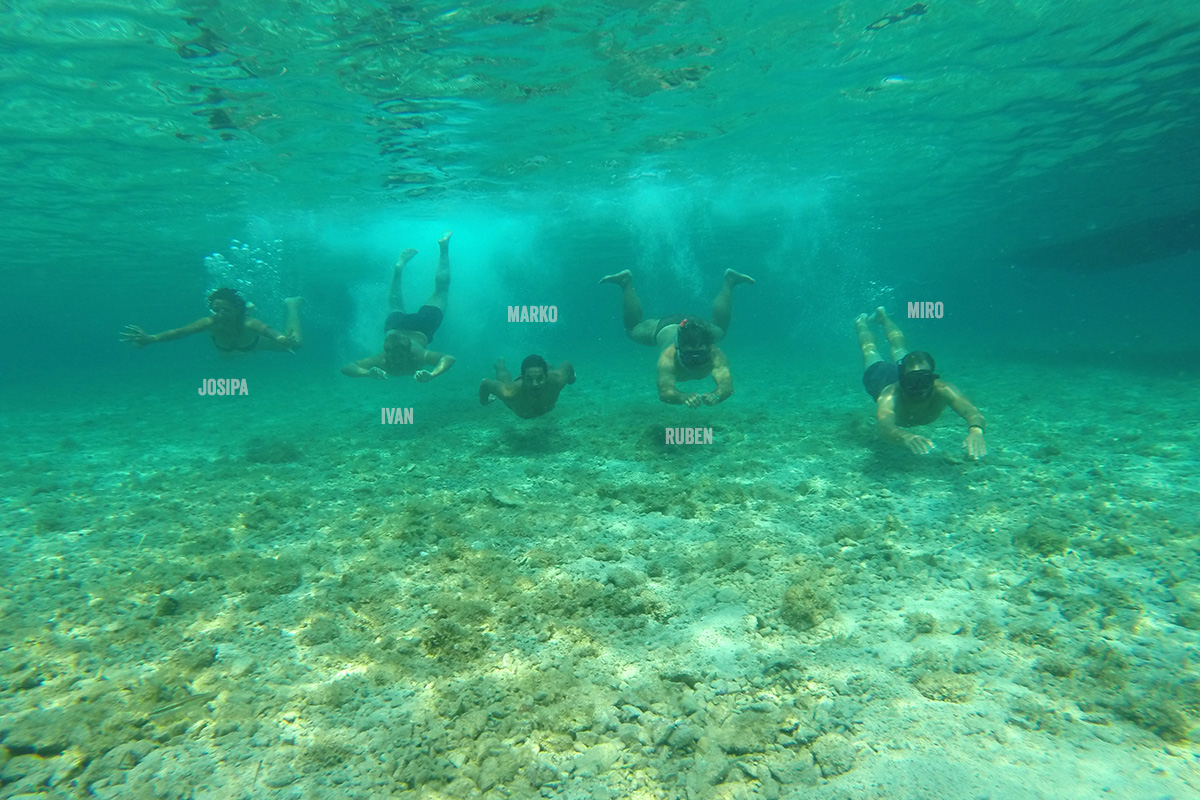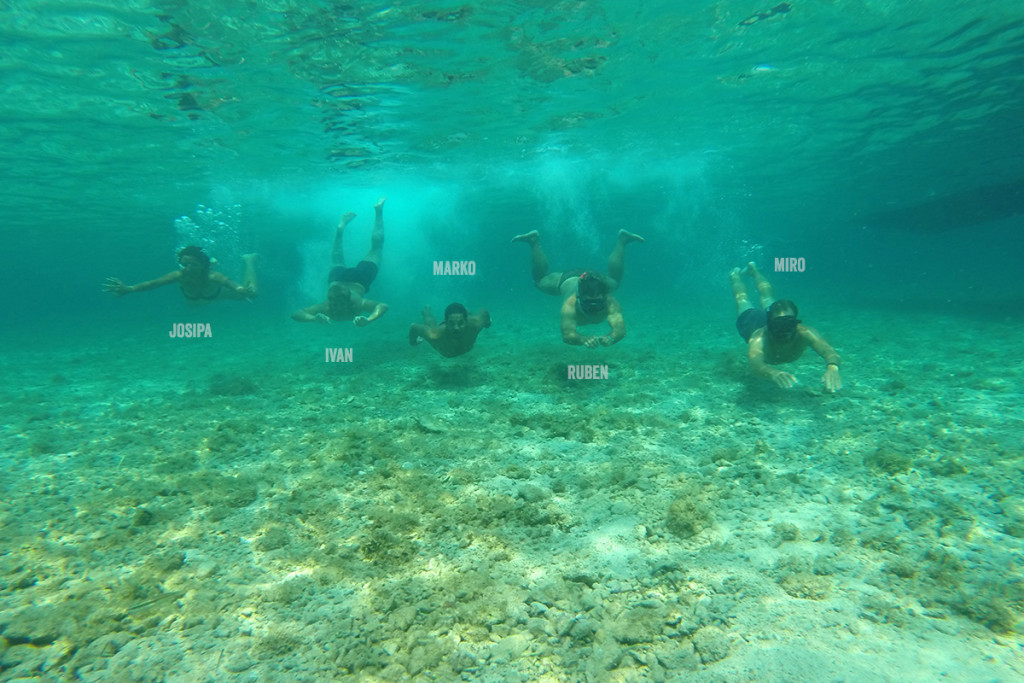 Sugaman Tours crew diving inside the clear sea of Budikovac island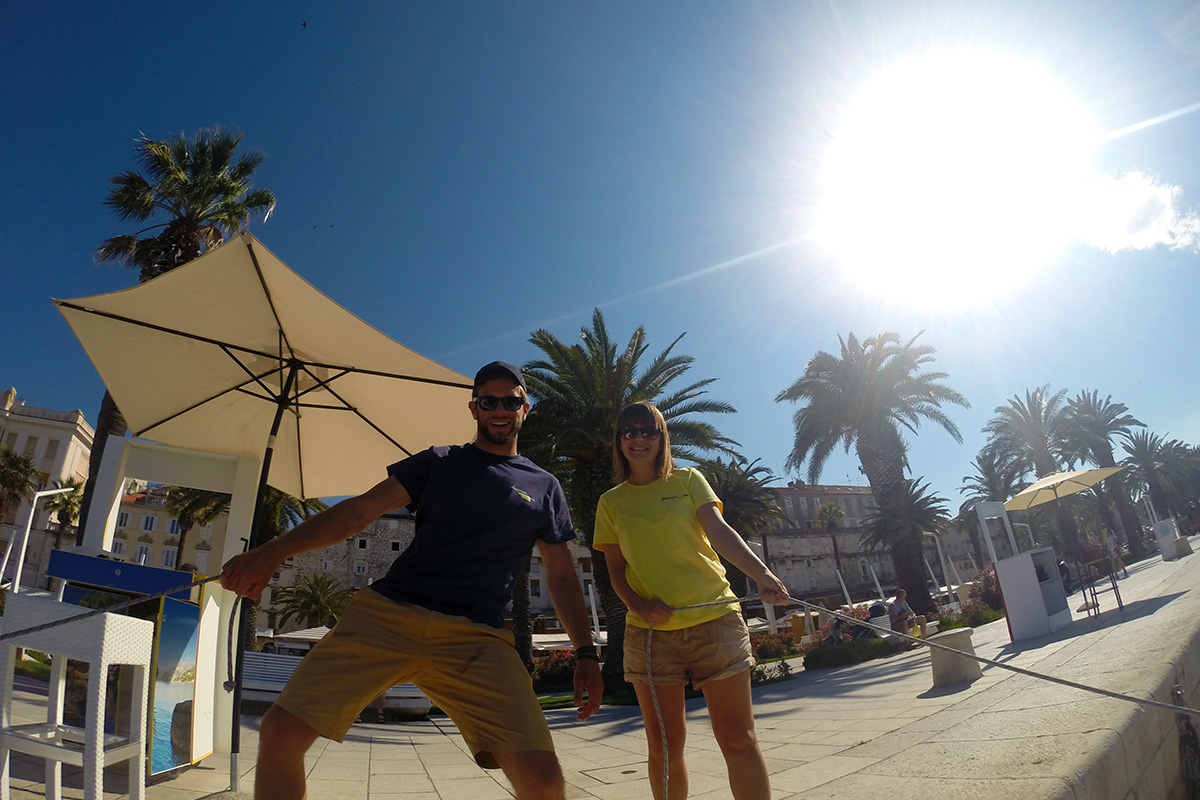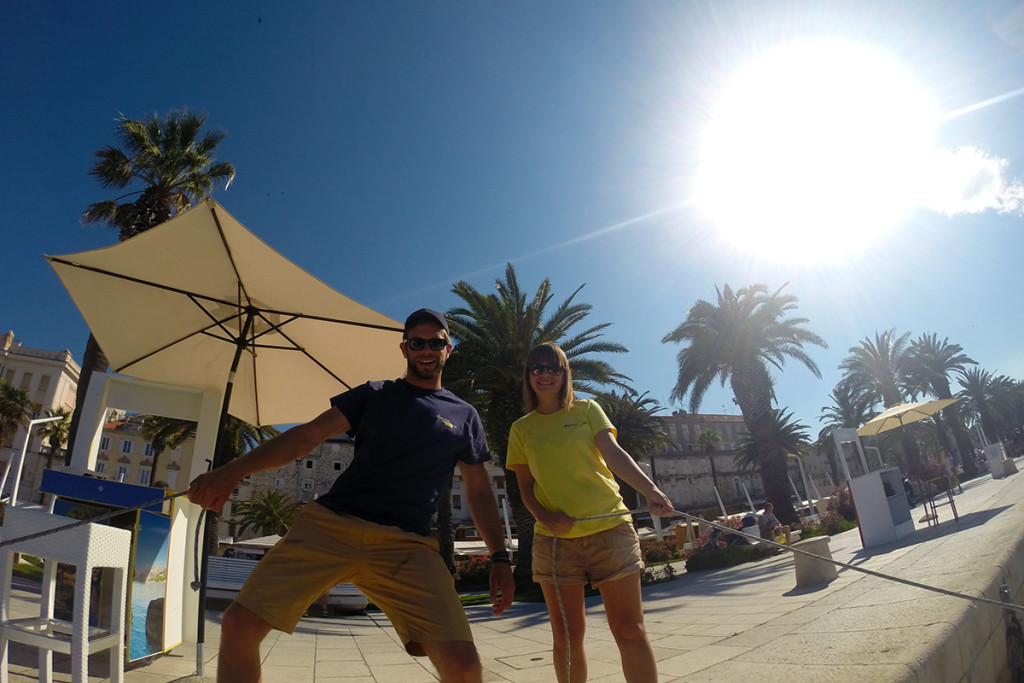 Ivana and Miro helping out of the speedboat on Promenade in Split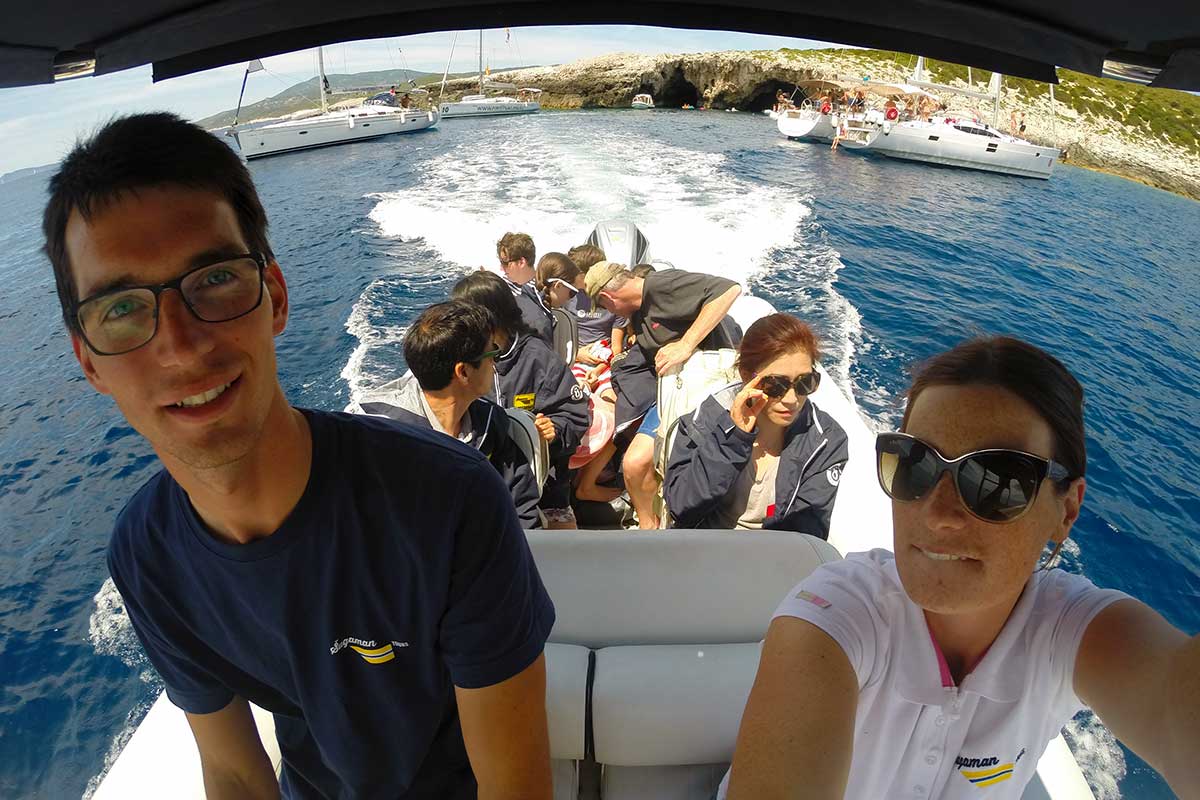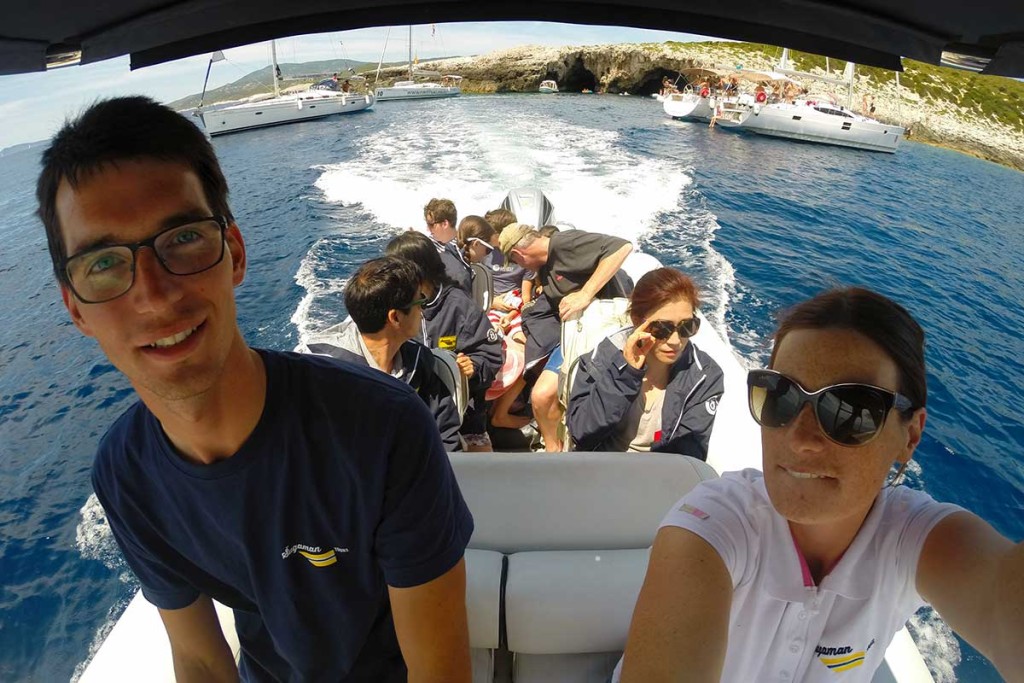 Marijan and Paolina leaving the Green Cave with guests in Sugaman's waterproof jackets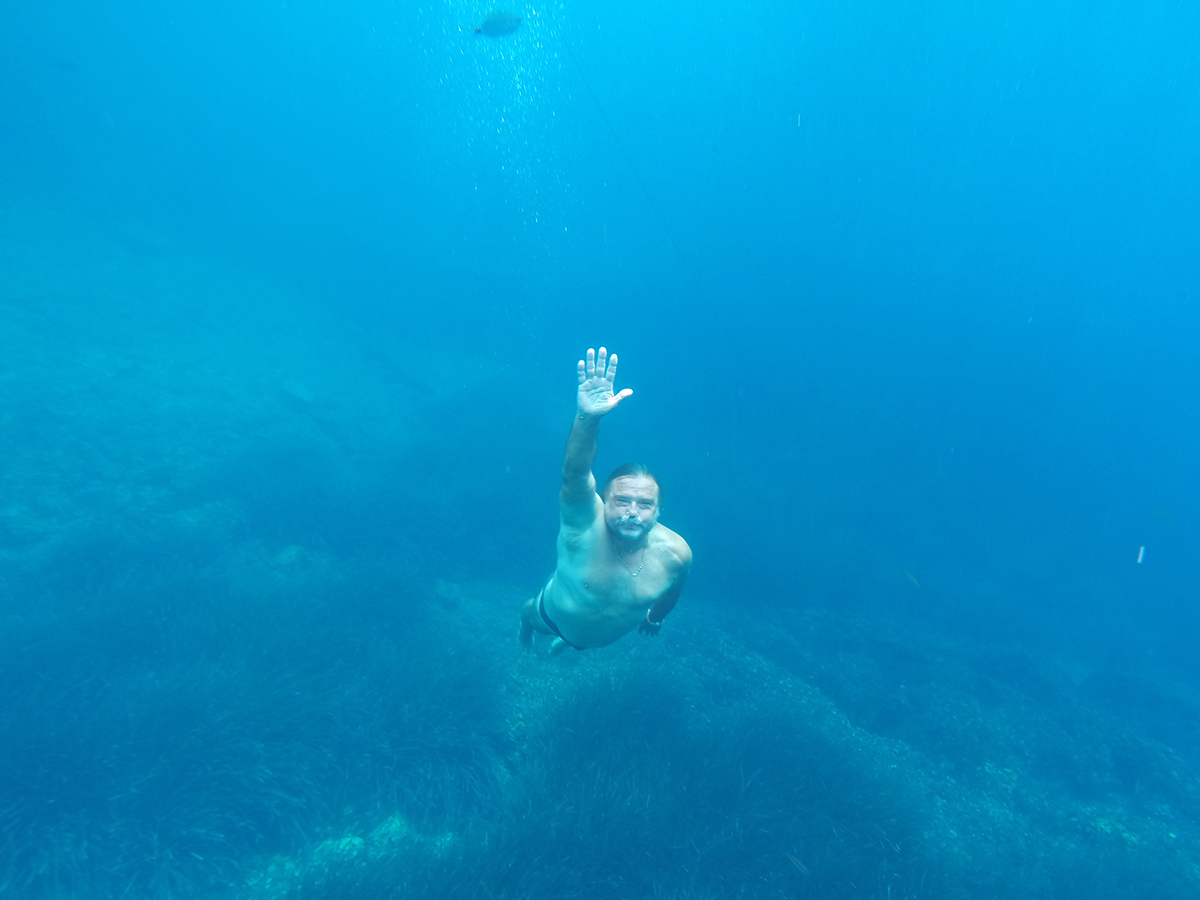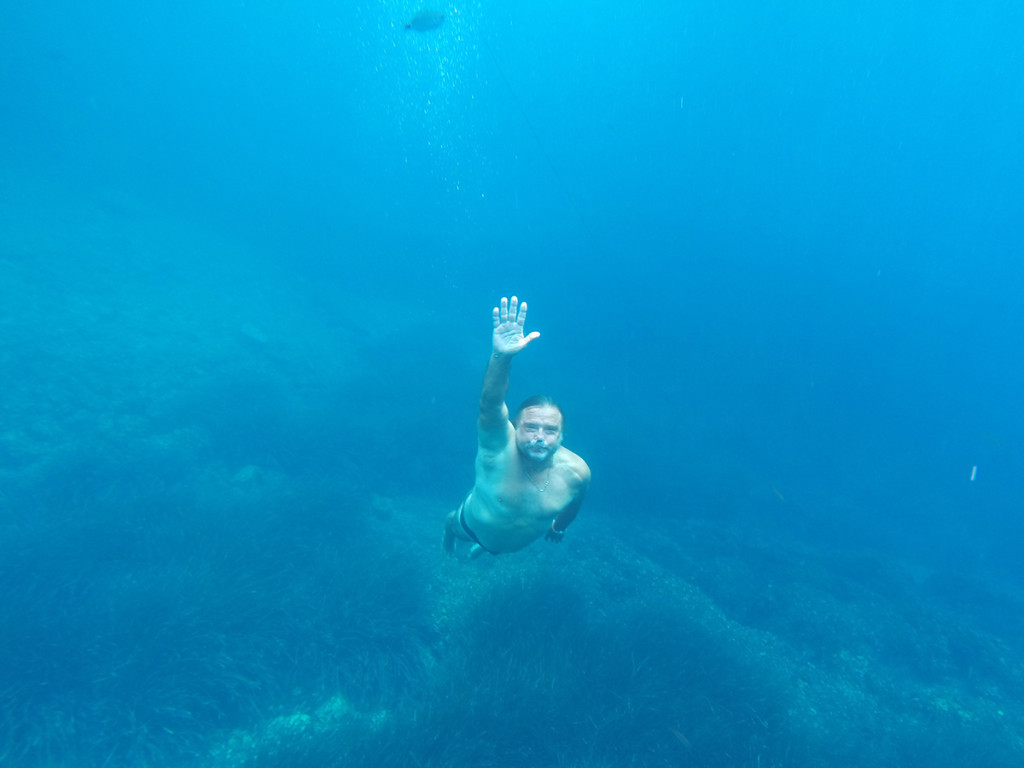 Skipper Ruben sends his regards as he emerges from the depths of the Stiniva Cove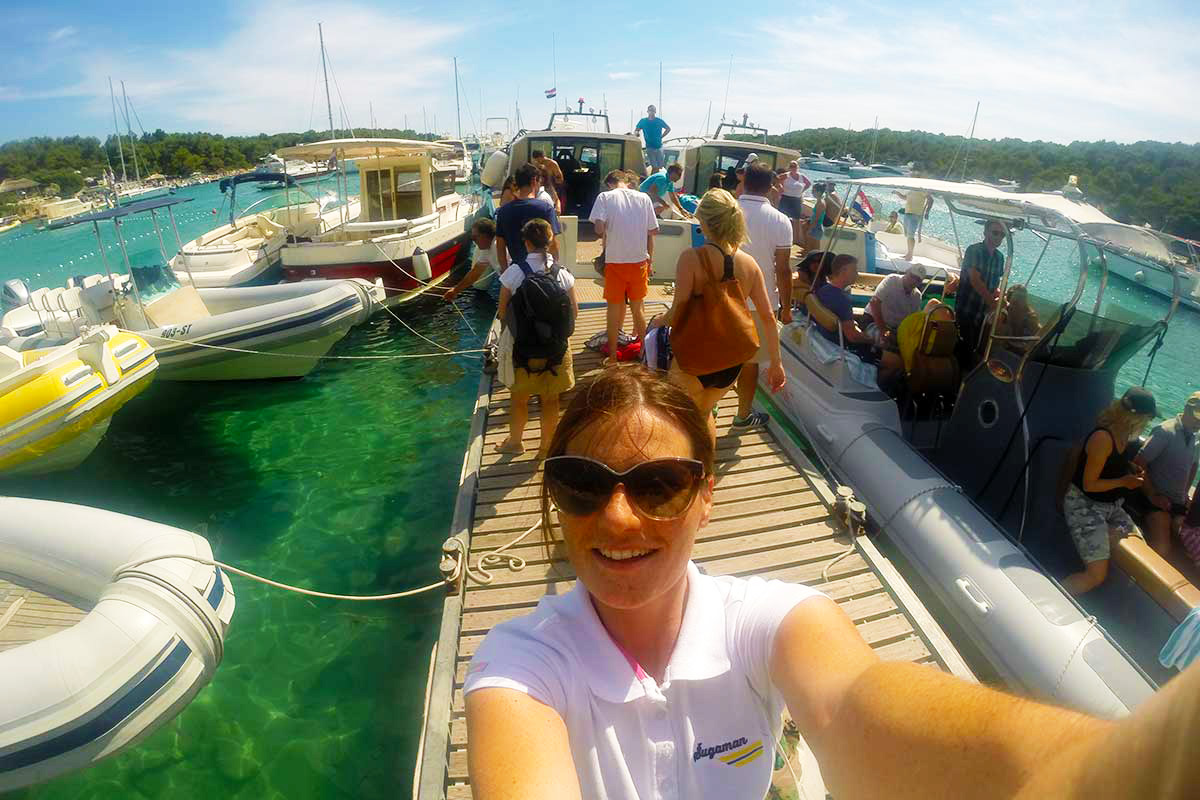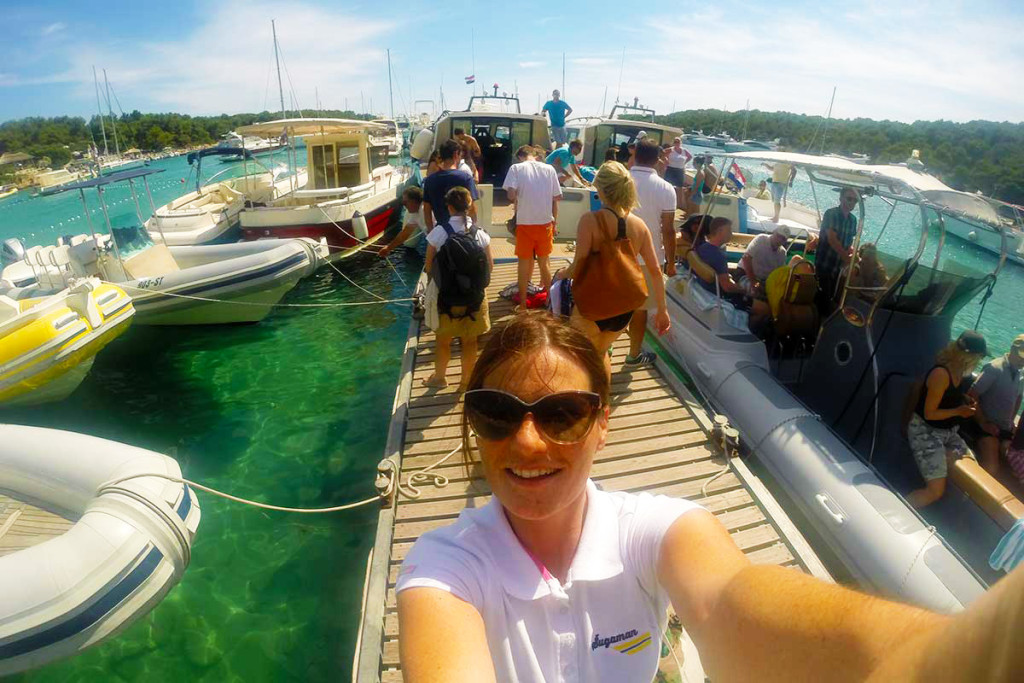 Paolina doing the selfie on the pier in Palmizana on Pakleni islands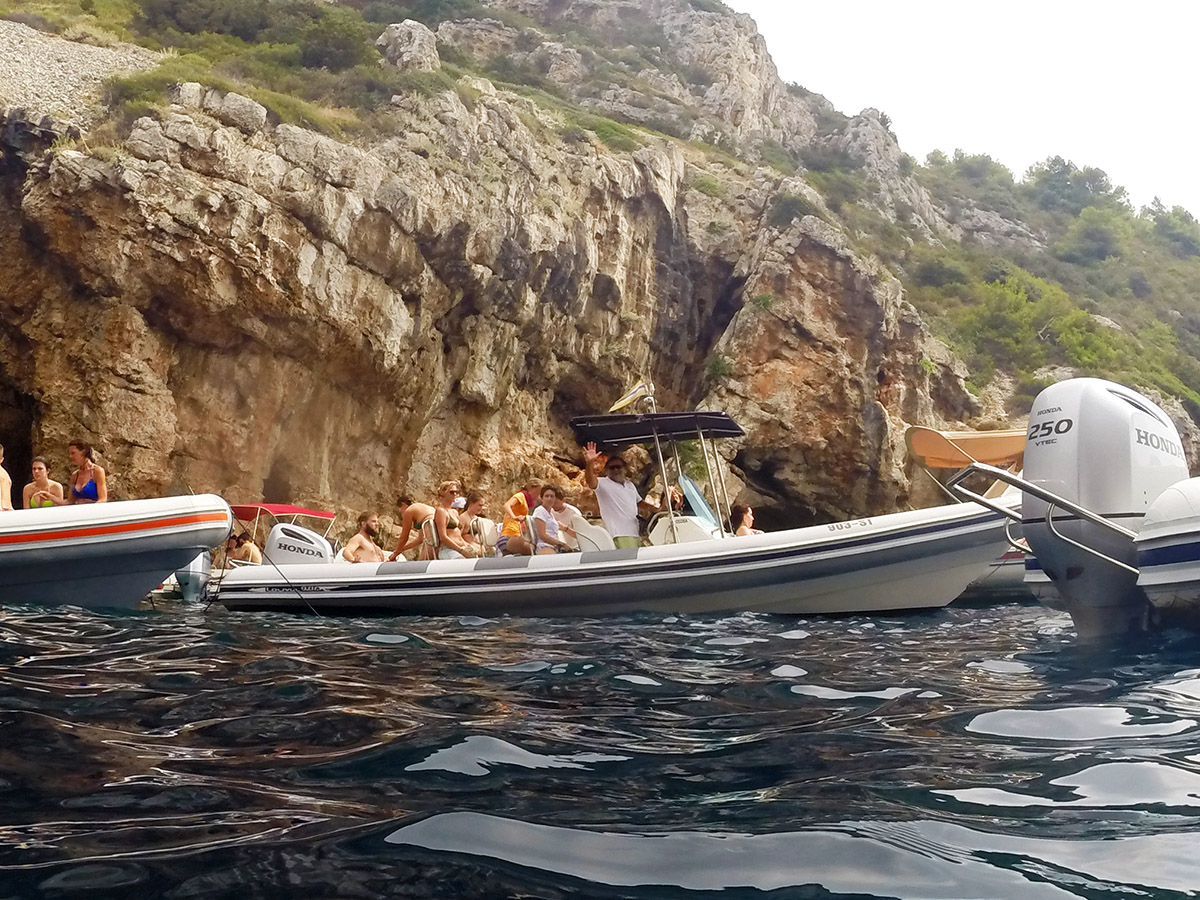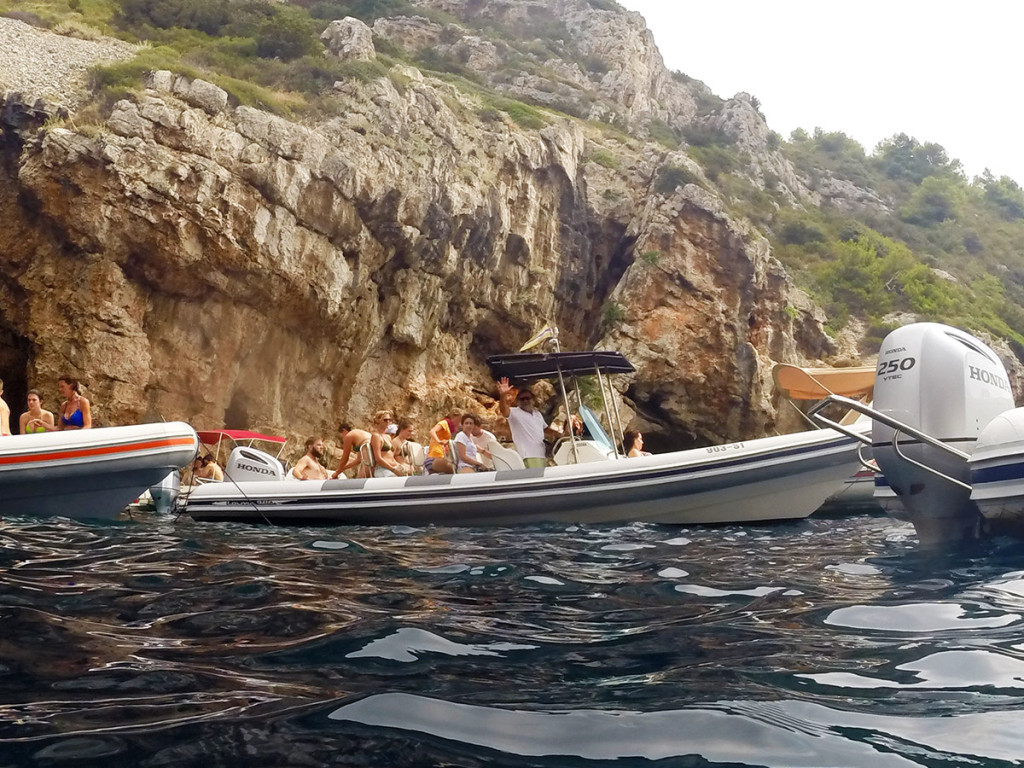 Ruben and the guests leaving Stiniva Cove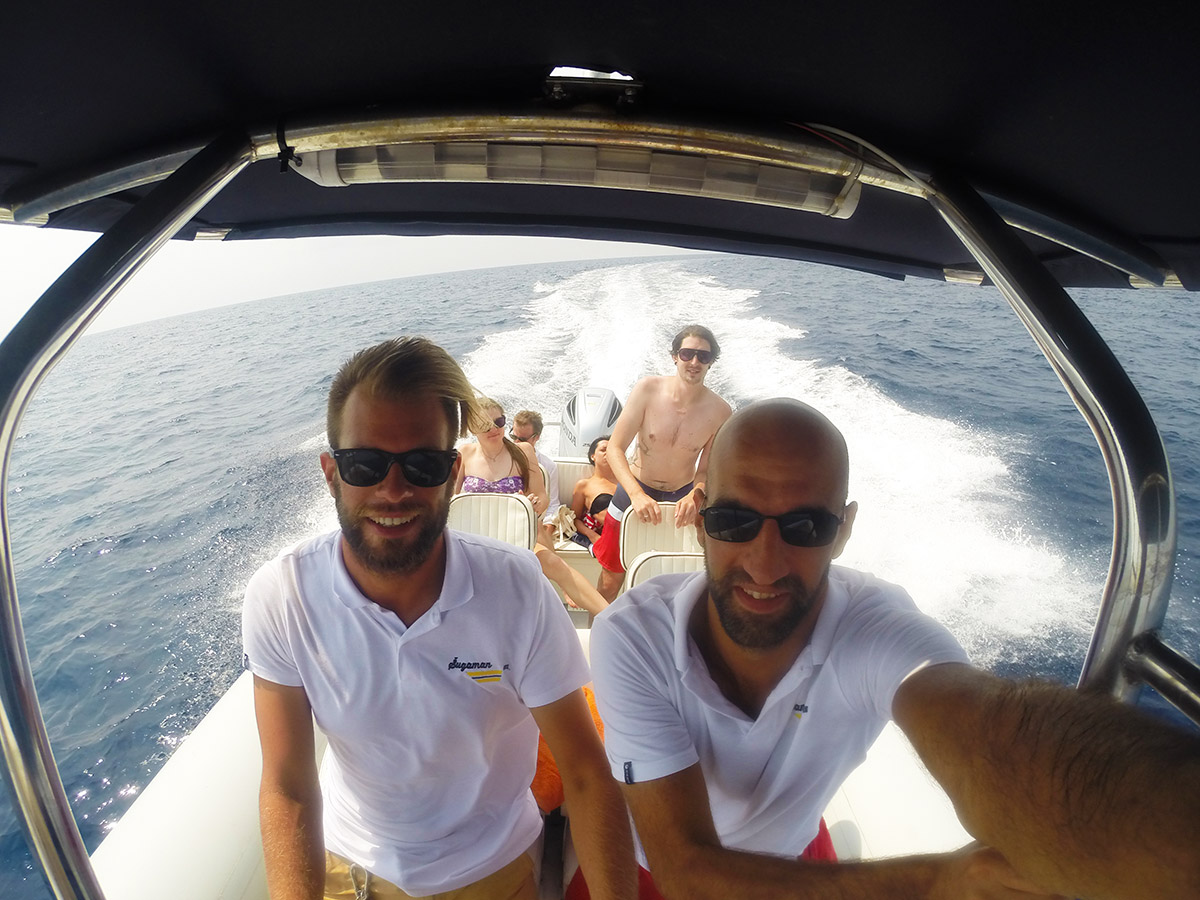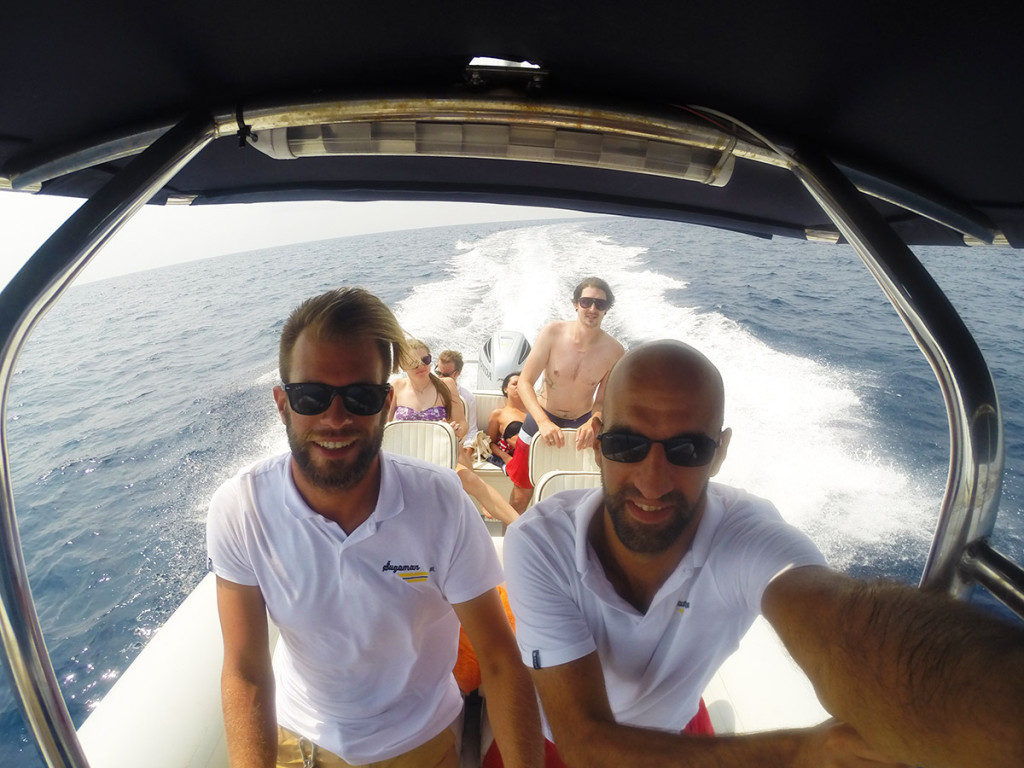 Miro and Gordan speeding down the south side of island Vis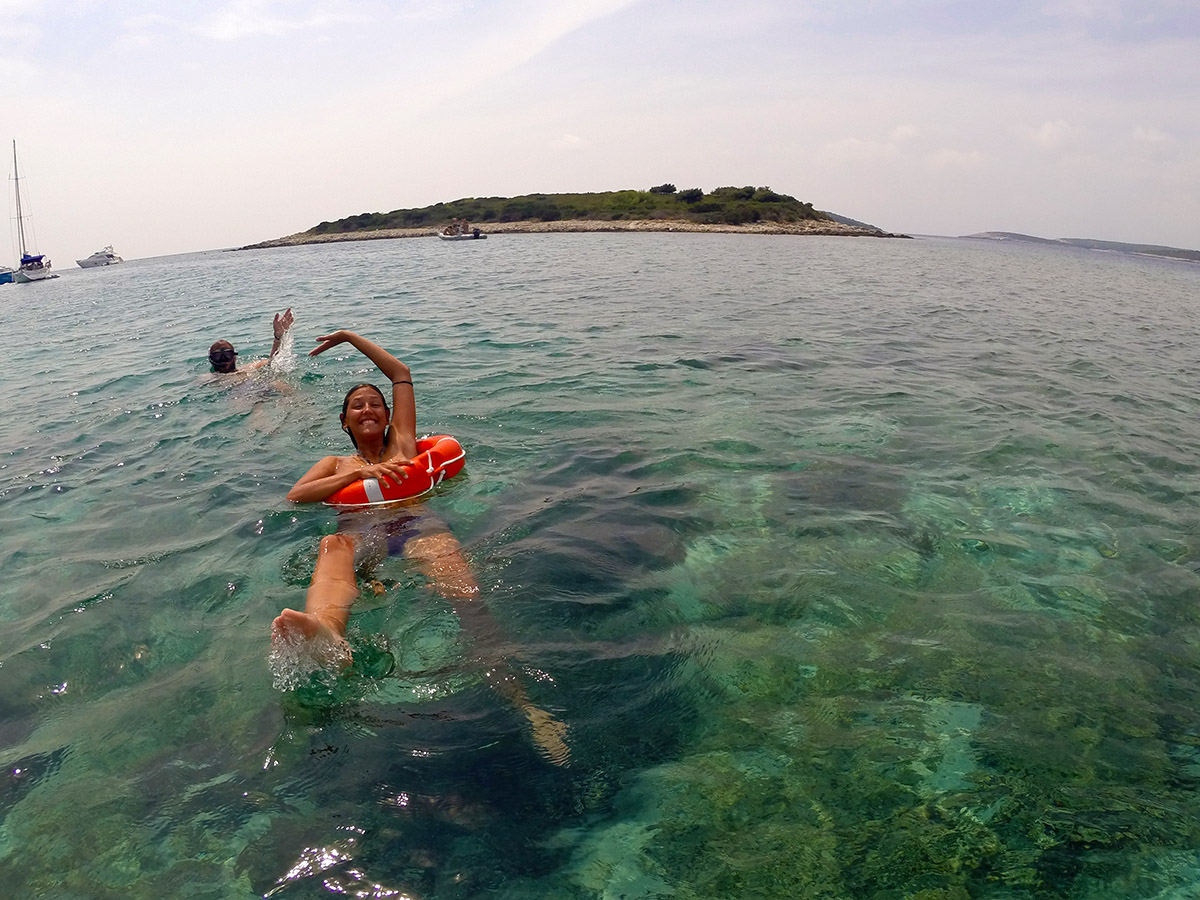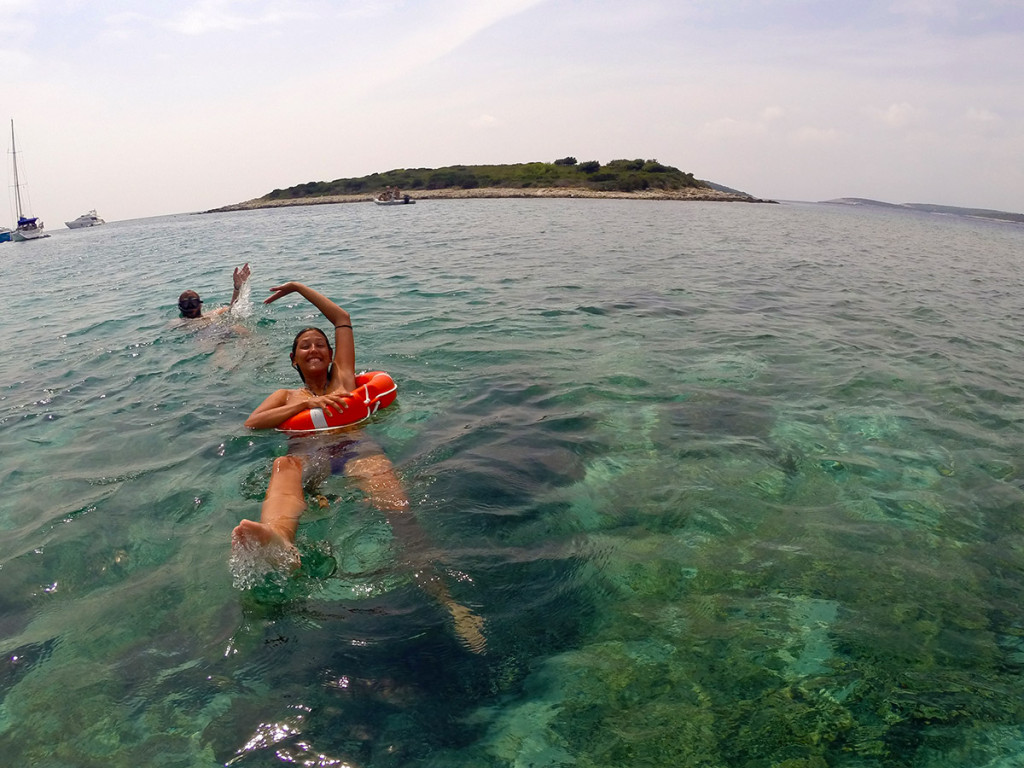 Miro saving Josipa inside the lagoon of Budikovac island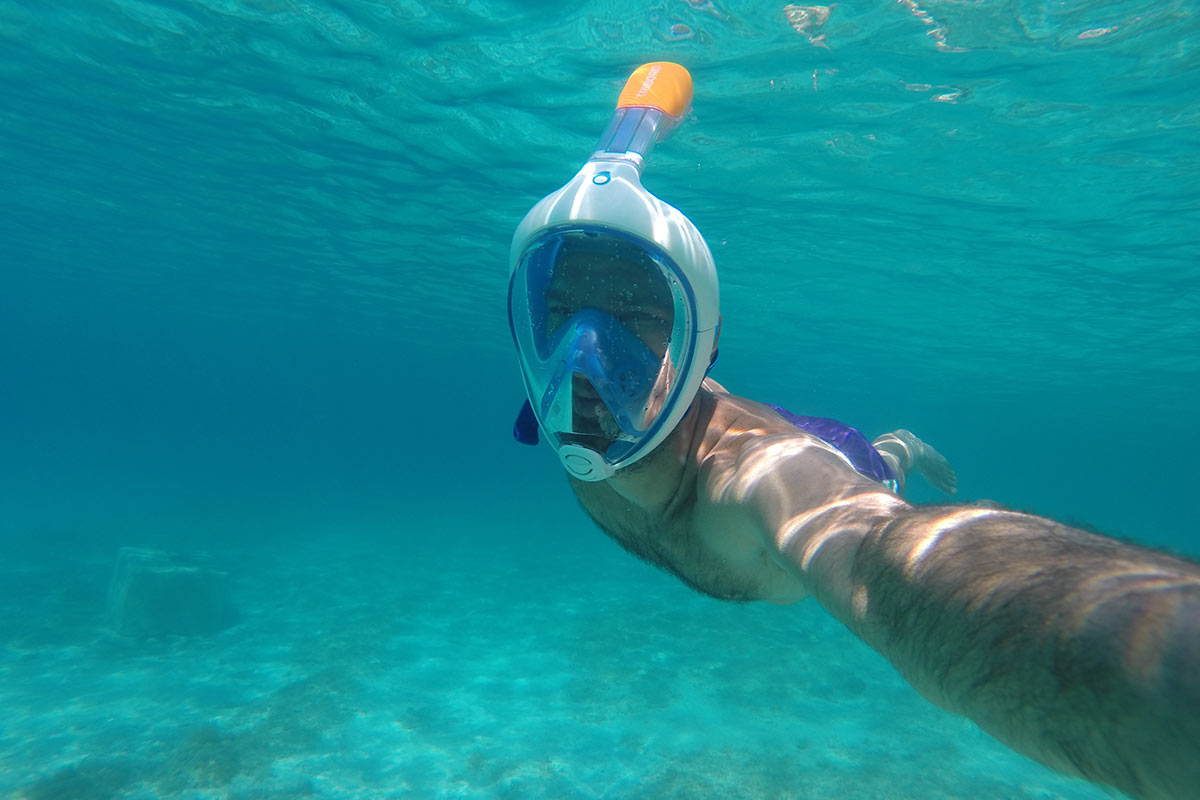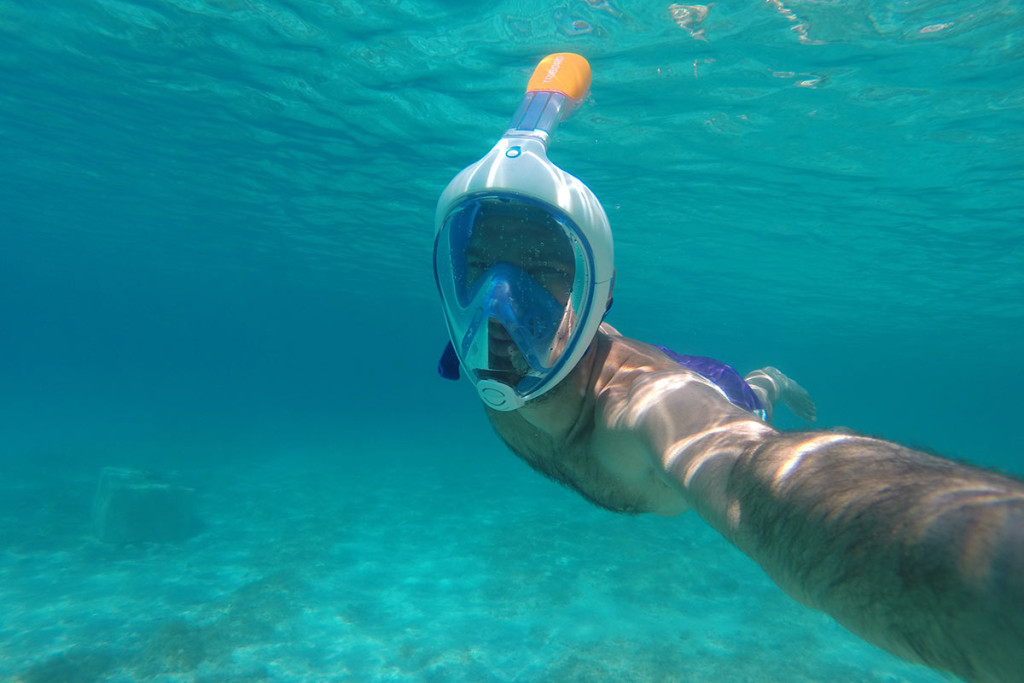 Gordan testing the EasyBreath snorkelling mask inside the Blue Lagoon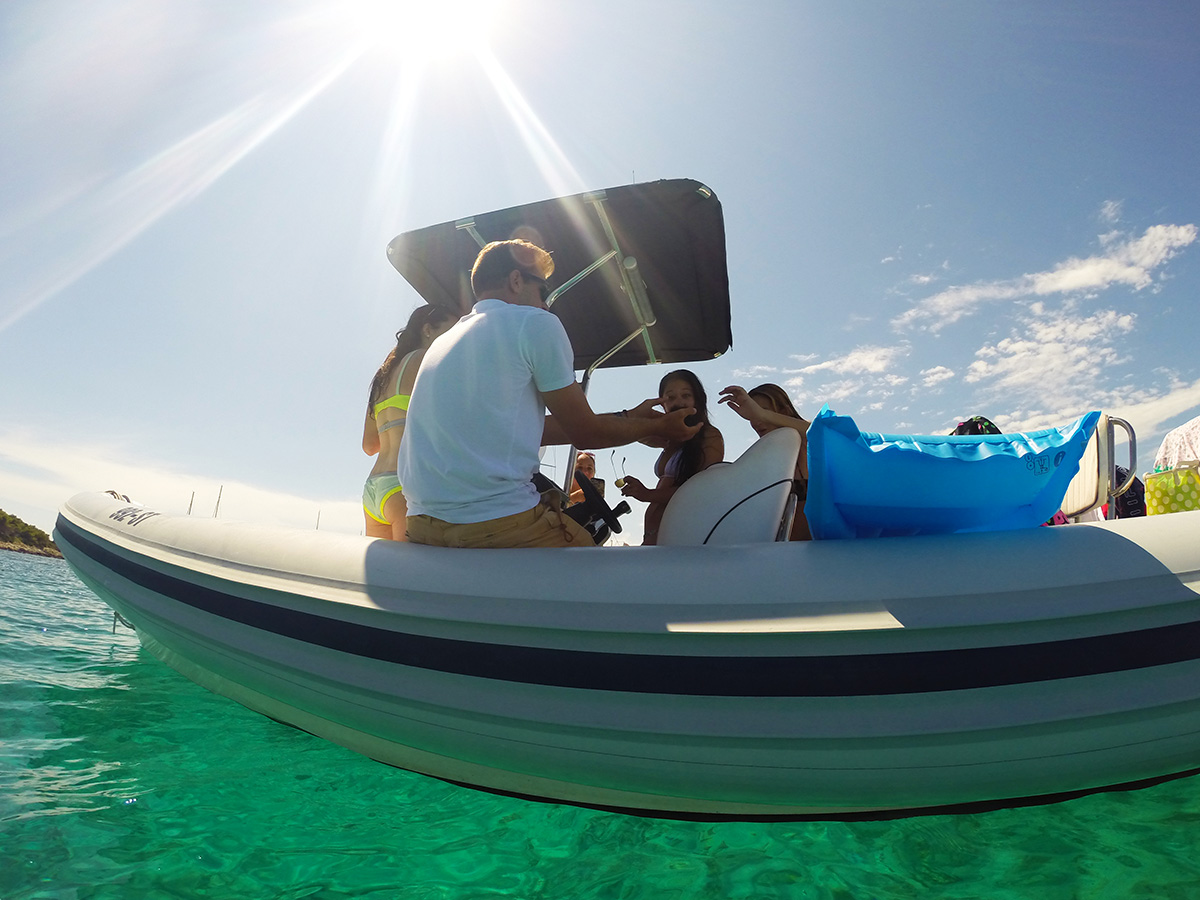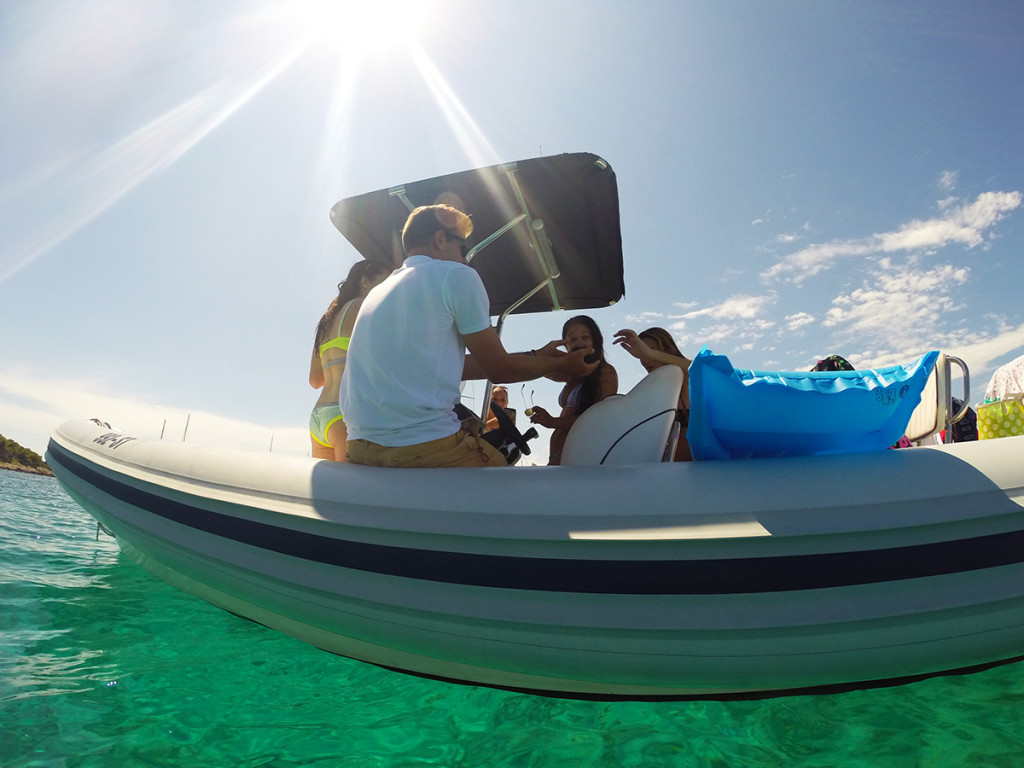 Miro showing the sea urchin to our dear guests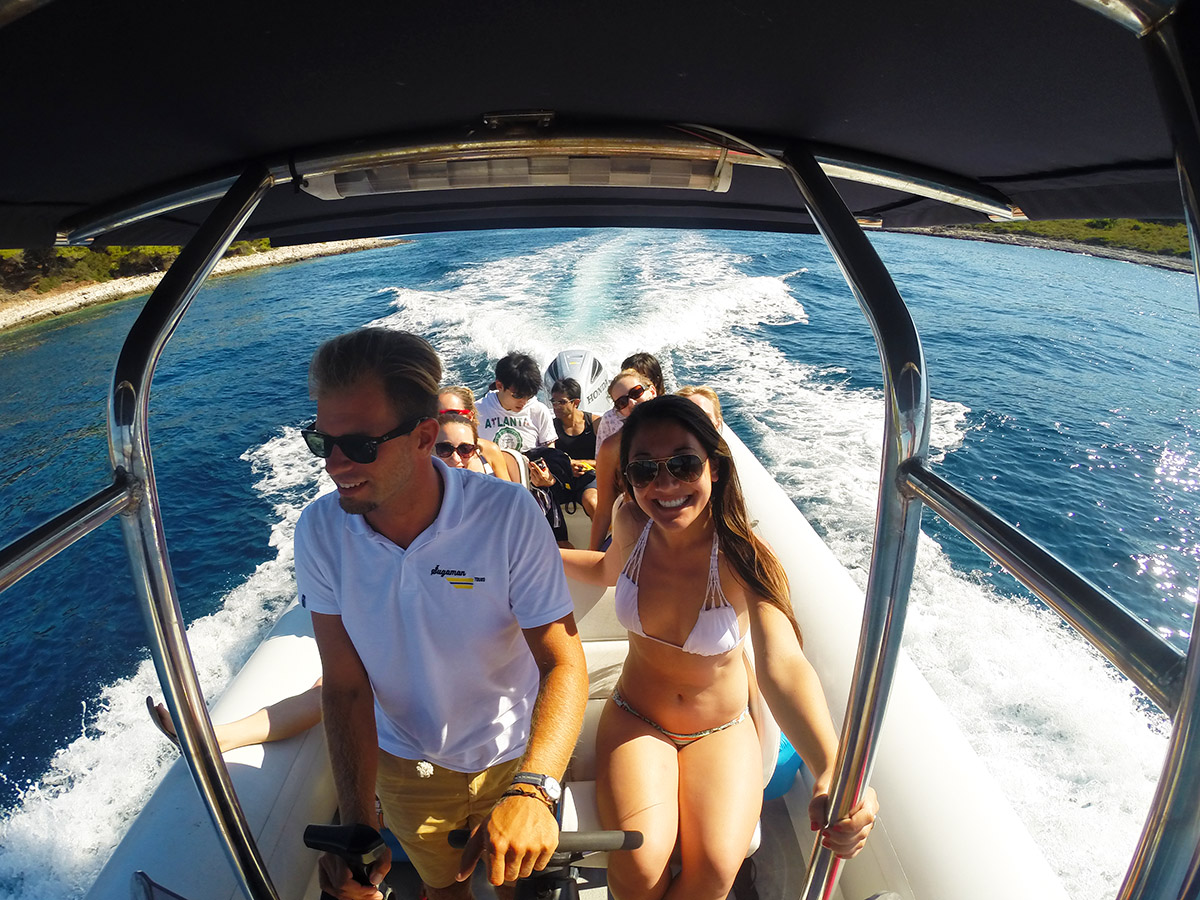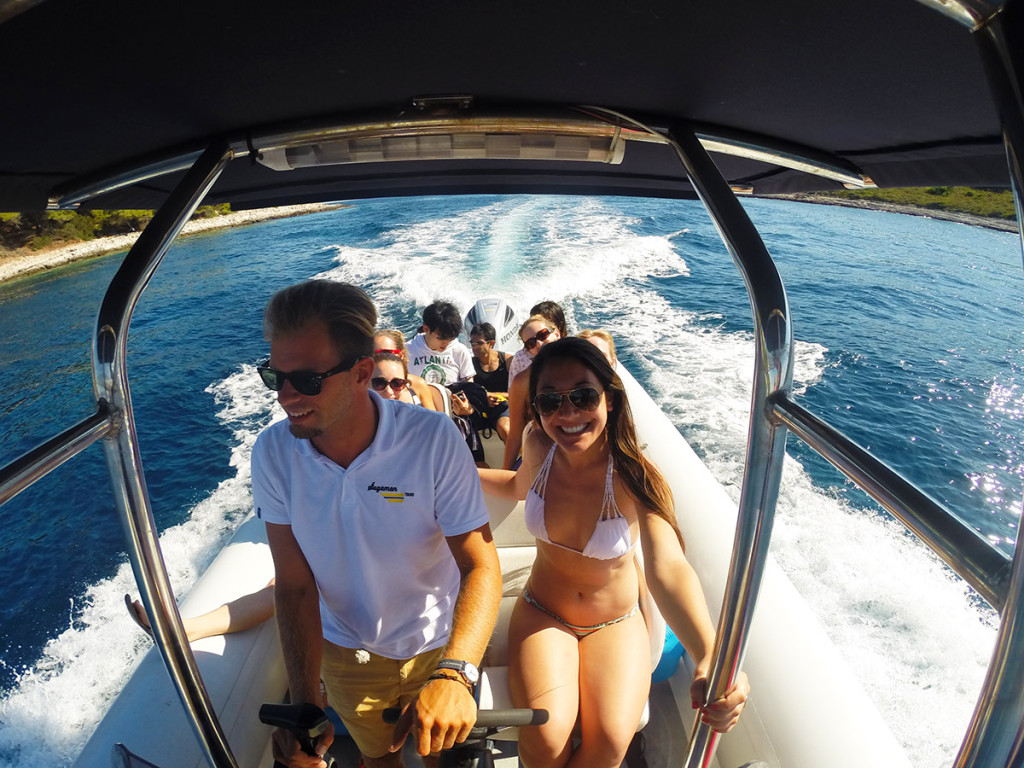 Miro speeding to Hvar inside Pakleni islands archipelago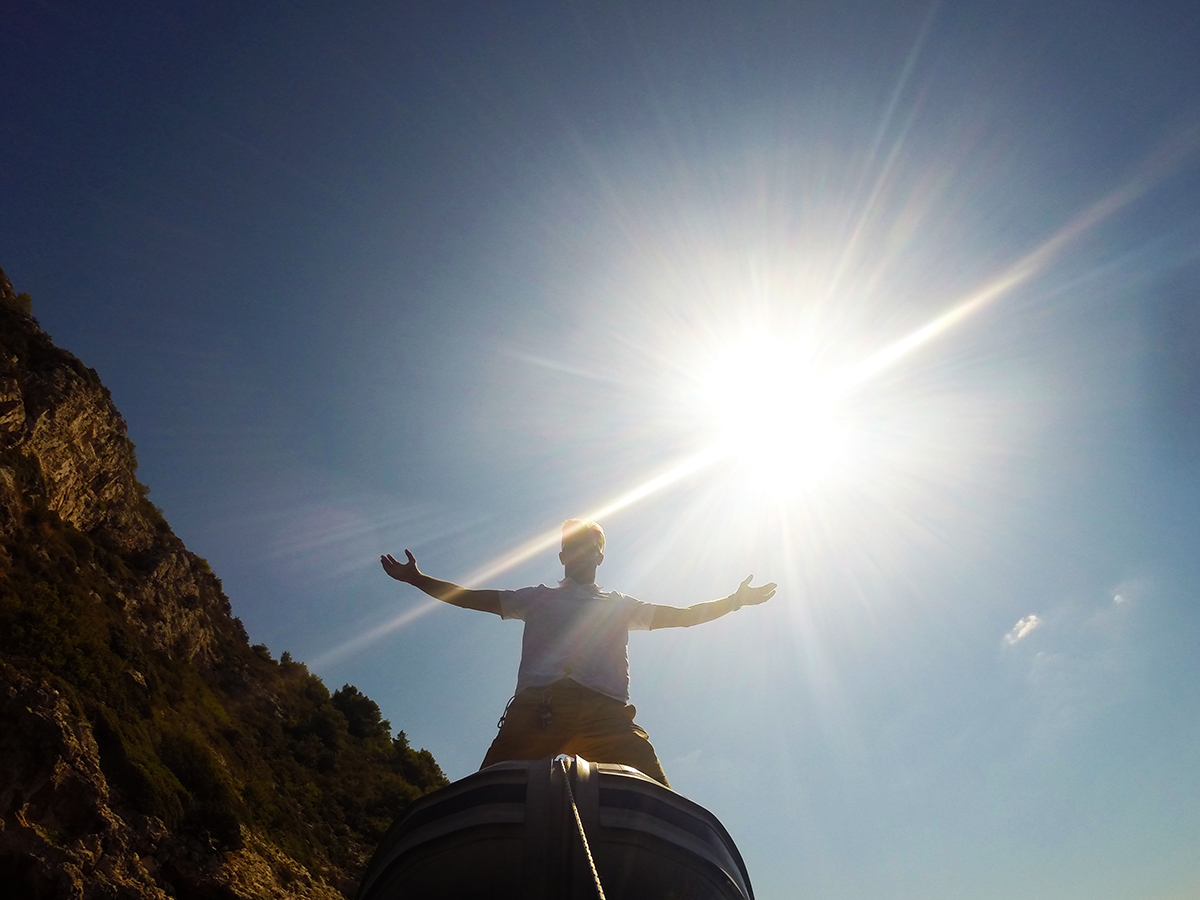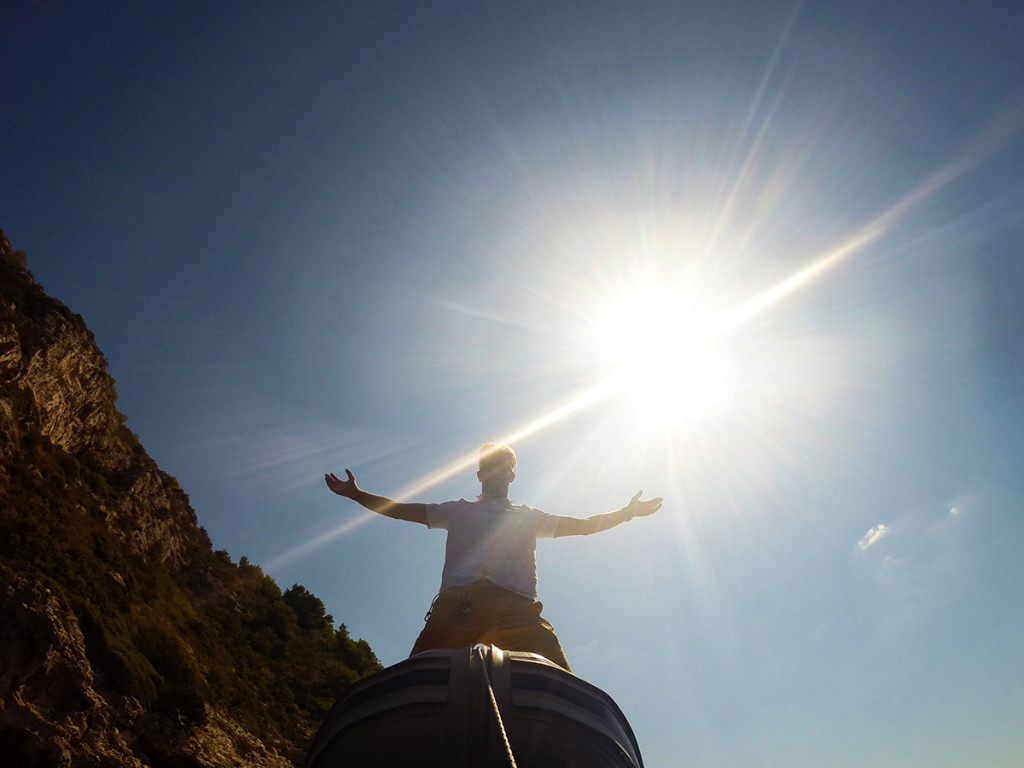 Sometimes captions are not necessary – with Miro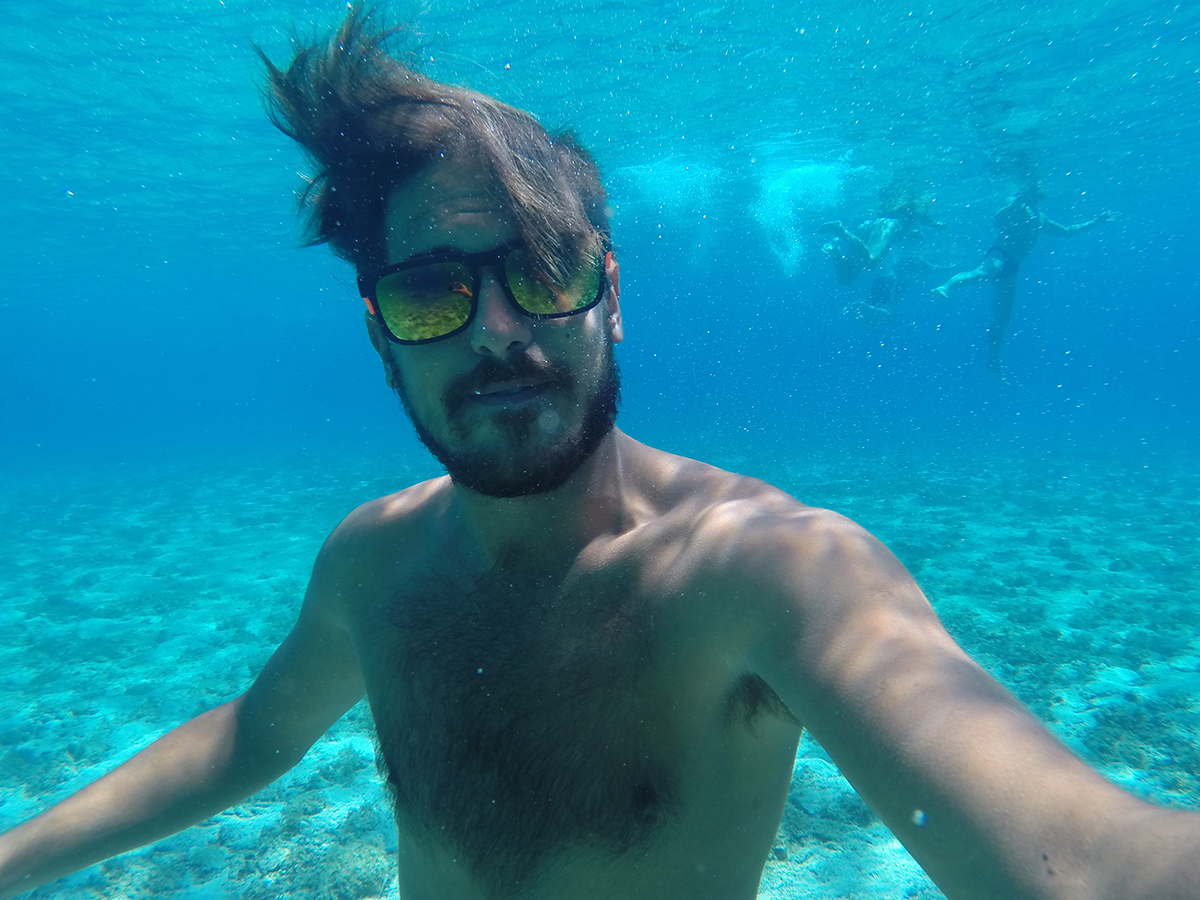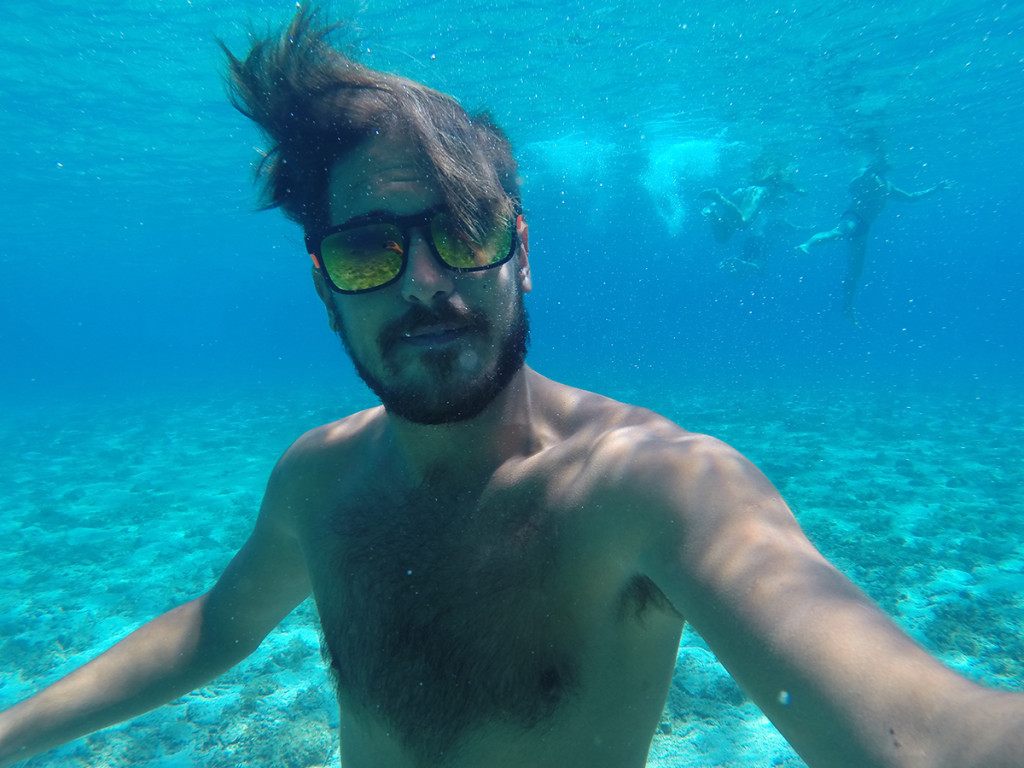 Underwater selfie of Marko, Sugaman's skipper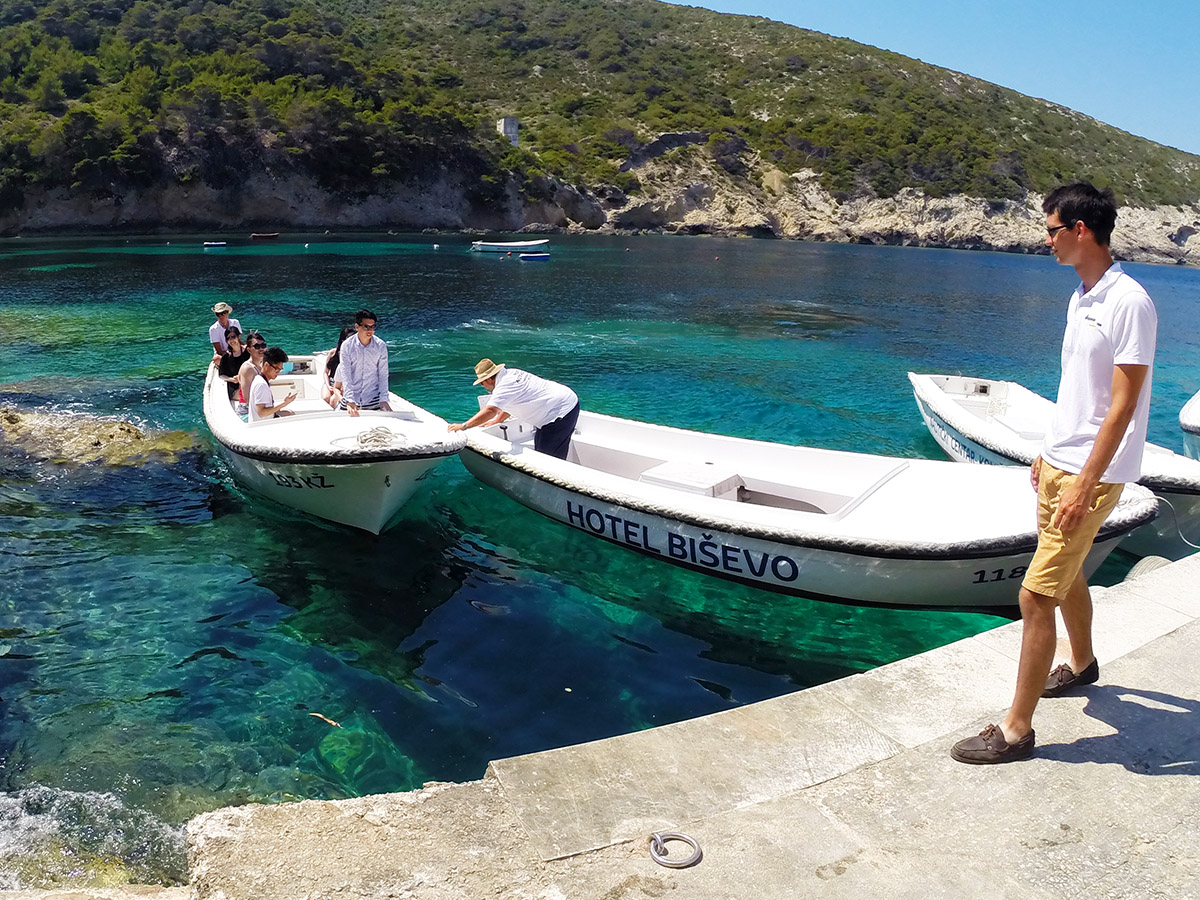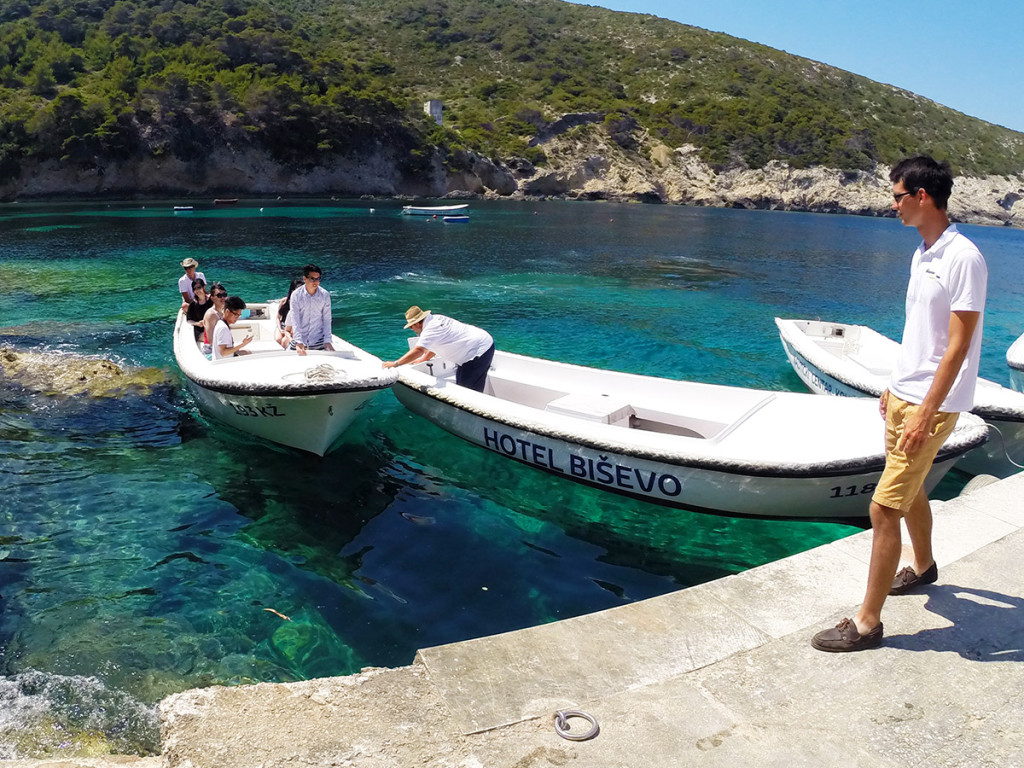 Marijan awaiting for our guests to arrive from Blue Cave sightseeing on Bisevo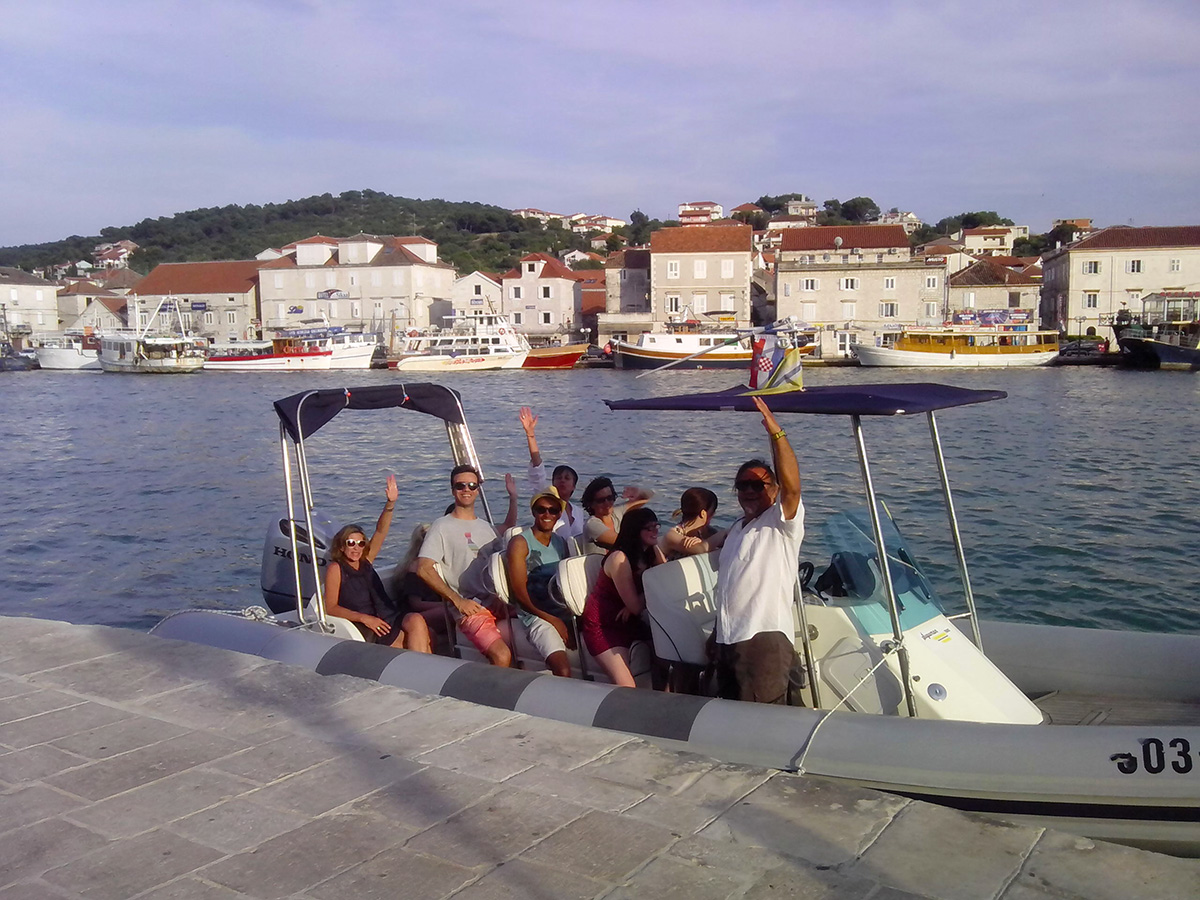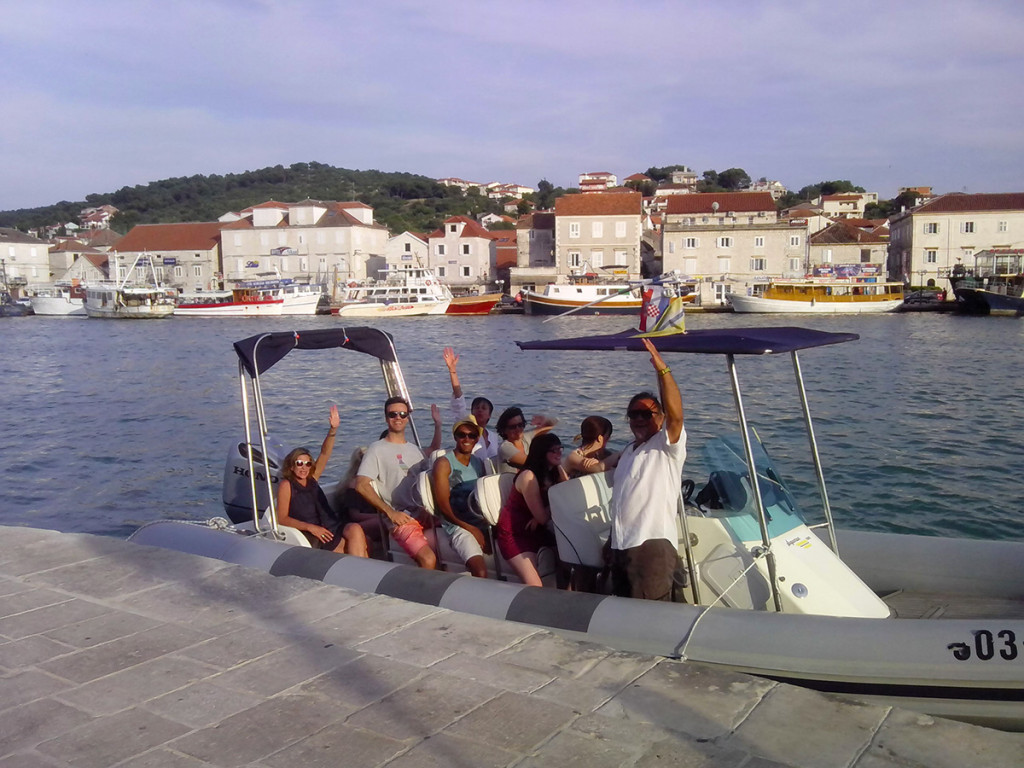 Ruben and our guests having good time