As we leave Stiniva Cove where we had enough time to swim and refresh in the clear blue sea of Stiniva bay we speed towards uninhabited islet Ravnik on the south side of island Vis. Islet Ravnik hides another natural wonder of Vis archipelago and another great attraction on our Split Blue Cave tour which is a must see stop for anyone who is aware of it's existence. On the south-west side of the islet you will find the Green Cave.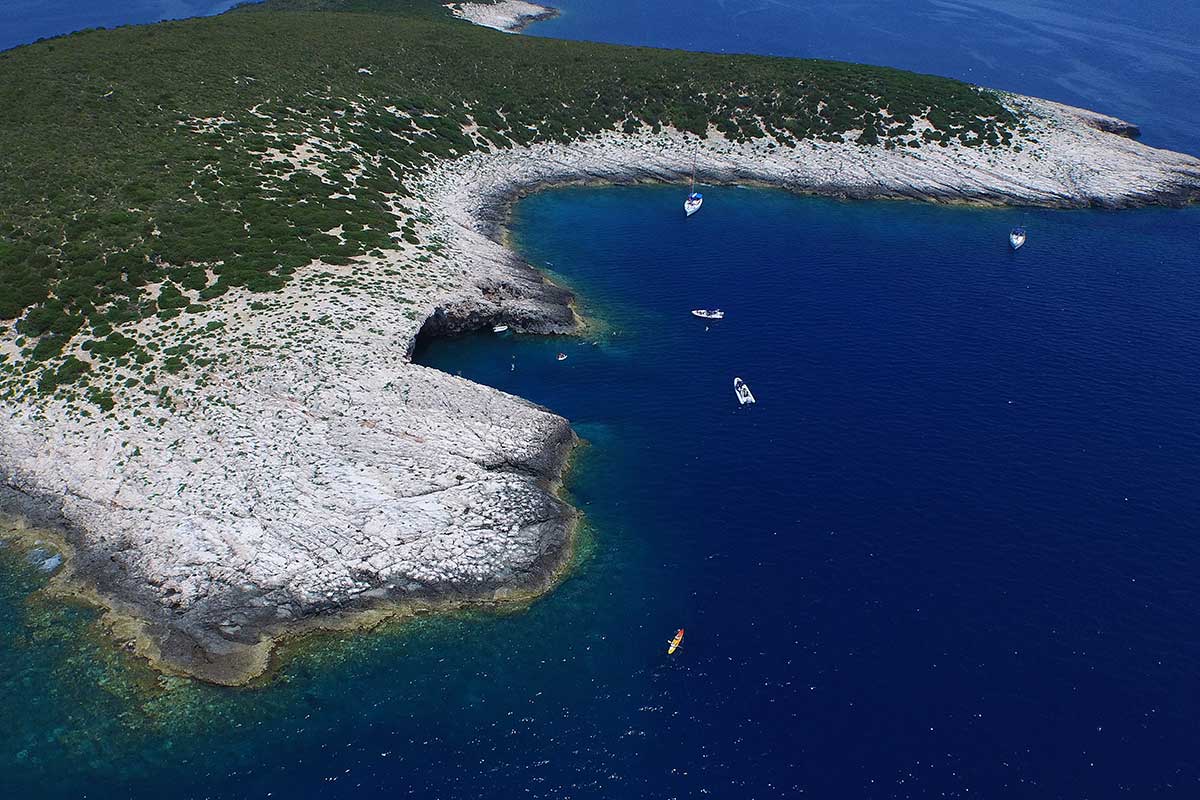 There are two entrances into the Green Cave which allows even for a bit larger boats to enter inside of it. As soon as you enter inside of it you will be struck bu the cave walls as they illuminate and reflect the sea glowing in green and silver color. The green color of the cave is primarily reflected from the green algae which have found their home on the ceiling of the cave.
As we enter deeper inside the cave you will next notice the most interesting feature of the Green Cave. On top of the ceiling there is a round hole through which a beam of light enters the cave. The beam of light is narrow and focused so it is clearly visible outside and inside of the water.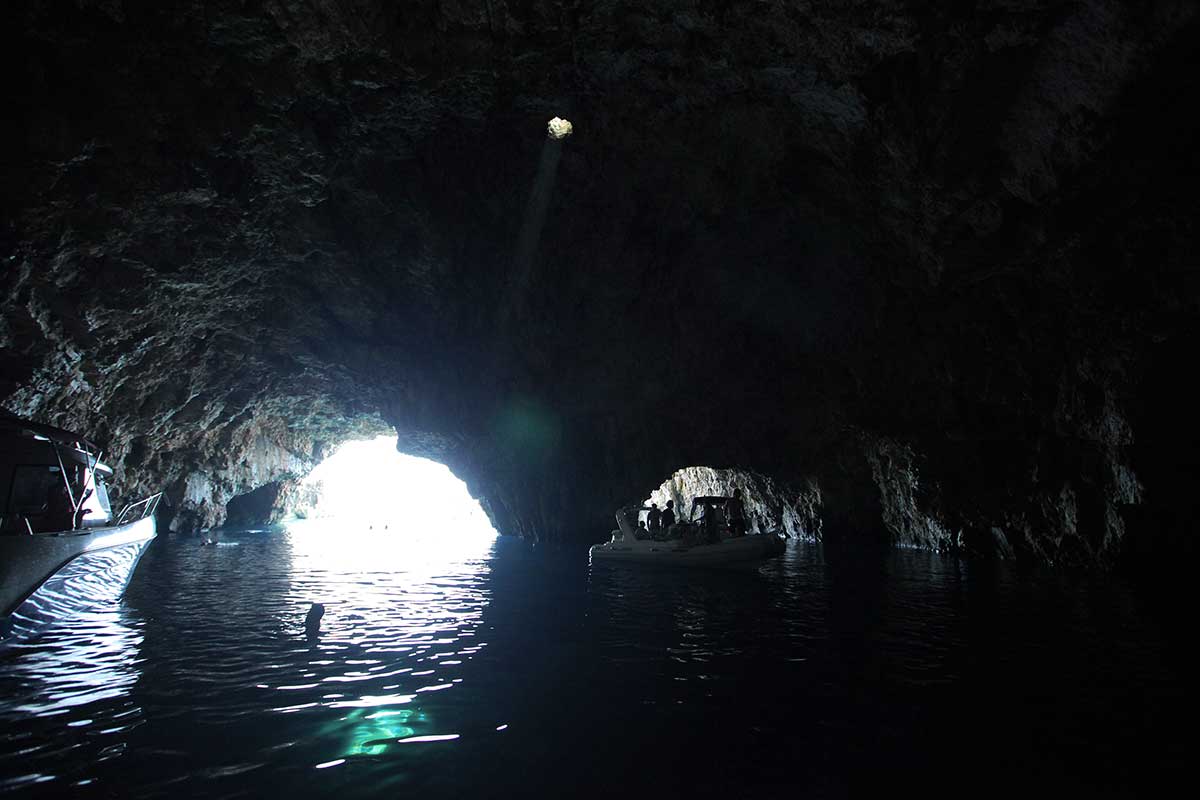 Since it is permitted to swim inside of the Green Cave, as opposed to the Blue Cave of Bisevo, you are encouraged to jump of the speedboat and experience the feeling of swimming inside of the cave. It is a special and a bit frightening feeling which only ads to the excitement of the experience.
We also offer snorkelling masks on our speedboat (regular and EasyBreath snorkelling masks) which will give you unique opportunity to enjoy in the beam of light emanating from the cave ceiling and shining inside of the water in a narrow cone. With its silver sparkle the light beam truly is an amazing site for snorkellers.
The legend states that if you dive underneath the beam of light and pass through it you will live for hundred years. So take the opportunity and experience the legend first hand. You never know, it might be true.
Green Cave on island Ravnik near Vis Photo Gallery
The cave is best experienced around noon during the summer months as the light beam shines almost in the middle of the cave and the green color of the cave is reflecting and illuminating all inside the cave. Luckily, we visit the cave just around that time so you are bound to experience the Green cave in all its beauty.
After we have enjoyed in Green Cave it is time to continue on our private Blue Cave and Hvar tour as we continue towards turquoise lagoon of Budikovac island.