As we leave Green Cave on island Ravnik full of impressions from this beautiful natural wonder of Vis archipelago we speed towards another breathtaking location in the same archipelago, island Budikovac.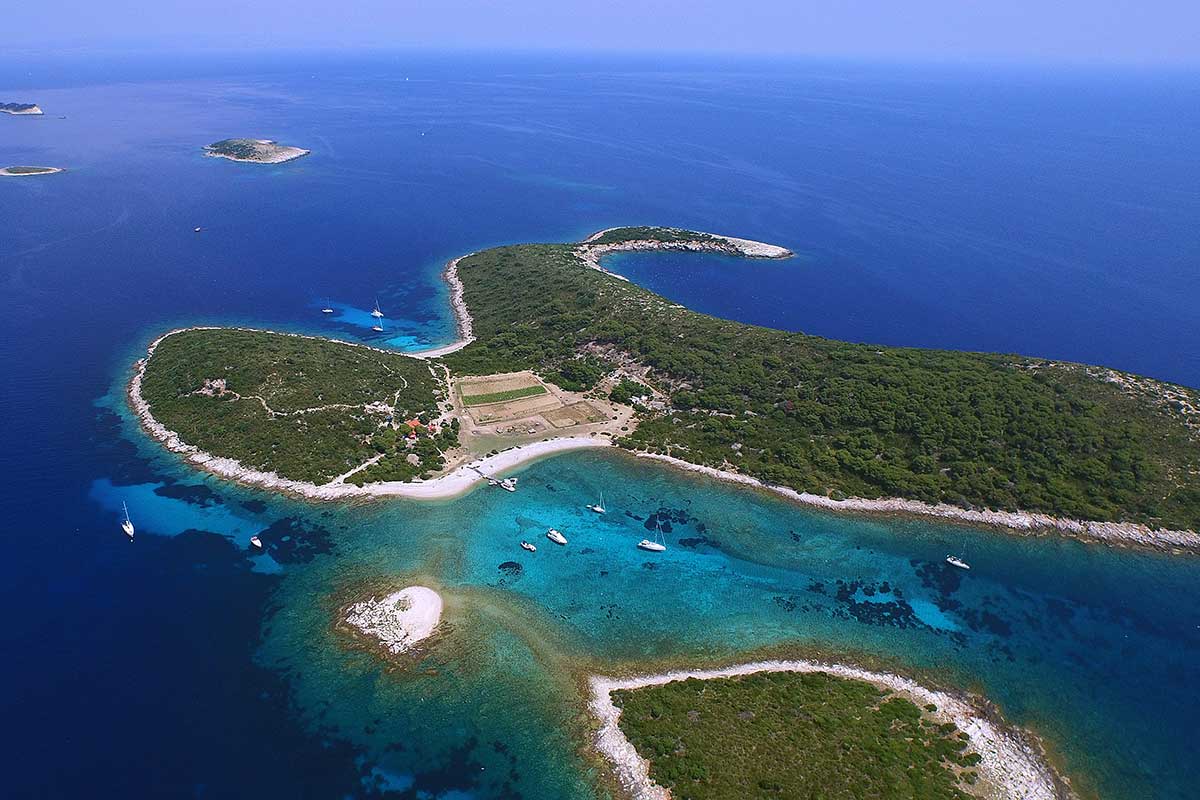 As we speed towards Budikovac island we will pass near lighthouse Stončica, built in 1865. This stone lighthouse, even though it was completely automatized not long ago, is still fully crewed throughout the year. Stončica is characterized by an impressive octagonal stone tower visible from far distance.
Depending on how much time it takes us to visit Blue Cave, Stiniva Cove and Green Cave we will either do a scenic cruise around the Budikovac lagoon or we will stop for a half and hour swimming break on this far off island and its clean and clear turquoise lagoon.
Why do we visit island Budikovac and its lagoon on our Blue Cave and Hvar tour from Split which is already filled with magnificent attractions? Since you are visiting Split and Croatia it is only fair to introduce you to all the things we hold dear and to bring you closer the culture of Croatian people, particularly those from Dalmatia (Dalmatia is a coastal region in middle Croatia with Split as it's main center). Far off beaches, hidden bays and crystal clear sea is the ideal location for anyone born here and if you ask them to describe their perfect vacation spot those would be the words you hear.

And Budikovac is all that. With only a single person living on the island, running his restaurant, taking care of his animal farm and vegetable field there are no ferries going to or off the islands, there are no cars, no noise or commotion. Only the restaurant, beach and a clear turquoise sea surrounding it.
If we have time to stop for swimming, and we usually do, you will have the opportunity to relax and enjoy in the usually empty pebble beach far from noise and civilization. The sea is clean and clear which is the sign that there a probably a few sea urchins on the sea bottom. We in Croatia love to see them inside of bays as they are definite sign that the sea is clean enough to drink. Don't be afraid of the sea urchins as they do not move and all you have to do is take care not to step on one. Since the sea is clear that is certainly not a problem.
Photo Gallery of Budikovac island and its Turquoise Lagoon
After we have enjoyed in the Budikovac sea and its lagoon we will get on board our speedboat again and speed towards another popular destination on our tour, the Palmizana bay on Pakleni islands. The ride to Palmizana lasts around 35 minutes but the time passes by really fast with all the beautiful scenery surrounding us along the ride.