We organised a private tour to Blue Cave, Pakleni islands and Hvar. The first great excitement of the tour happened, as we passed Maslinica on the west side of island Solta, when we found ourselves surrounded by the group of around 10 dolphins. They surrounded our speedboat and we had plenty of time to make the photos of these magnificent animals. We even managed to get them on the camera.
When we arrived at Bisevo island for the sightseeing of the Blue Cave it was around 2 PM. Then our route took us along all the stops on Vis island. It was nice sunny day so Stiniva cove and Green cave were amazing.
We had great pleasure to enjoy their beauties.
Palmizana is one of the coolest and also the longest stop where the group decided to head for lunch in the restaurant Menegello.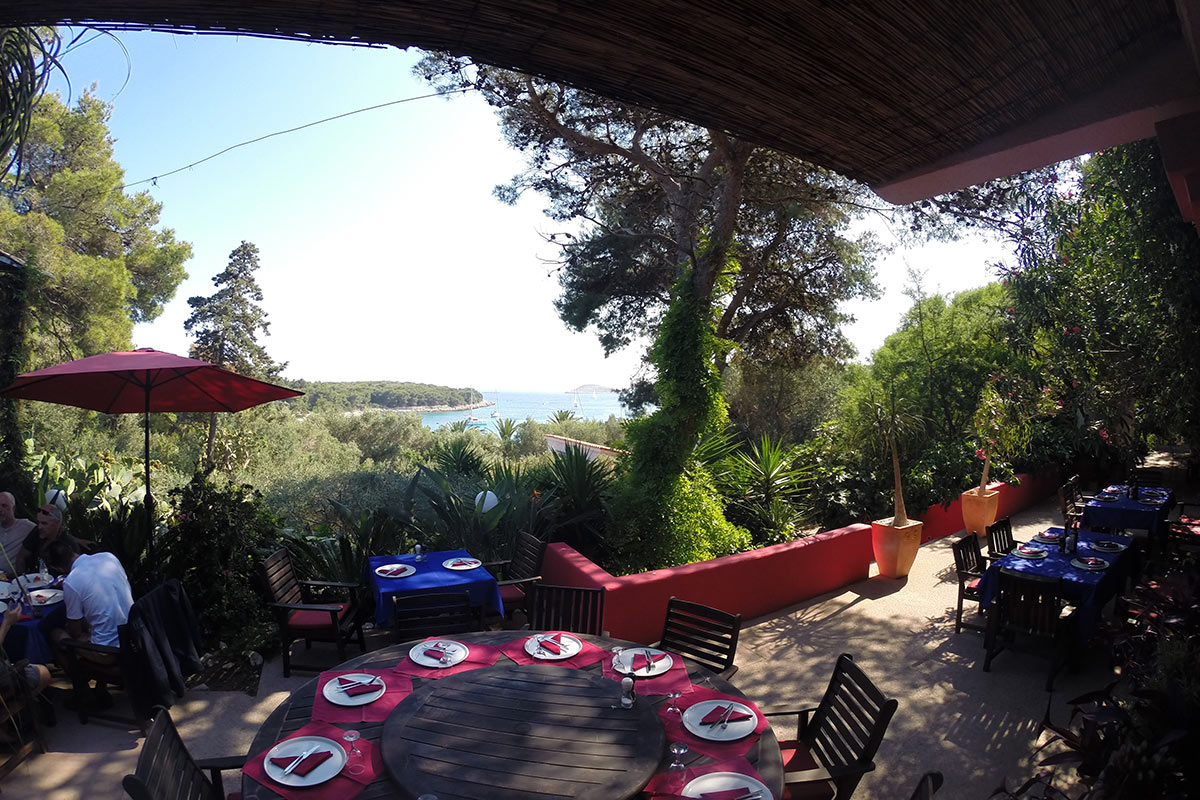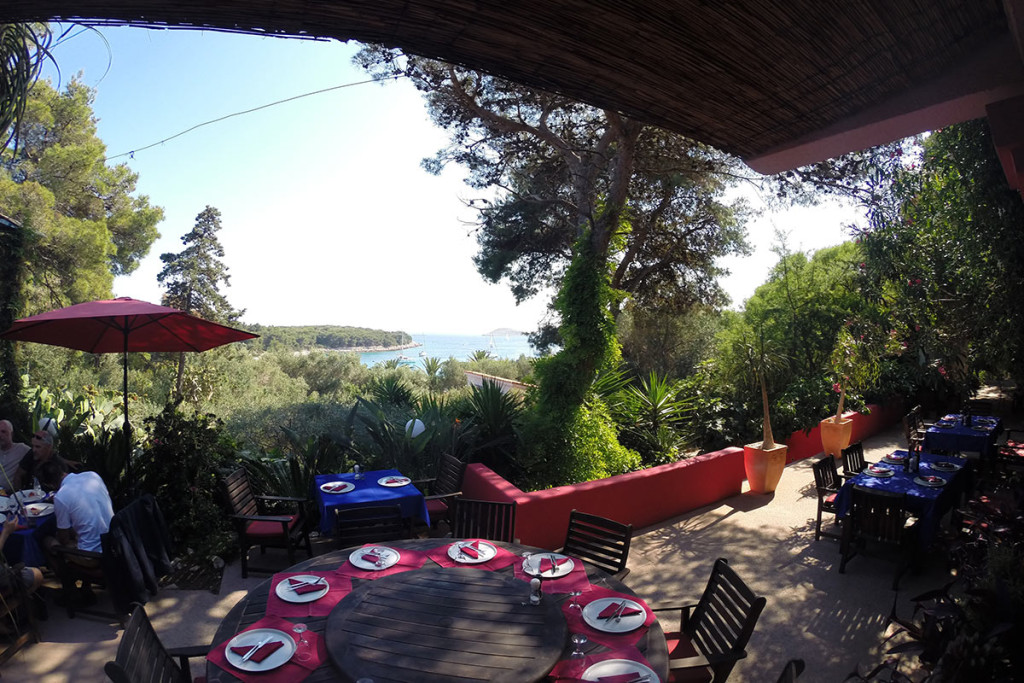 They were all satisfied with the meal they received stating that it was the best food they had while in Croatia. Even though Palmizana has a beautiful and shallow sandy beach our group decided not to swim but to head to our last stop of the tour, the Hvar town on the Hvar island.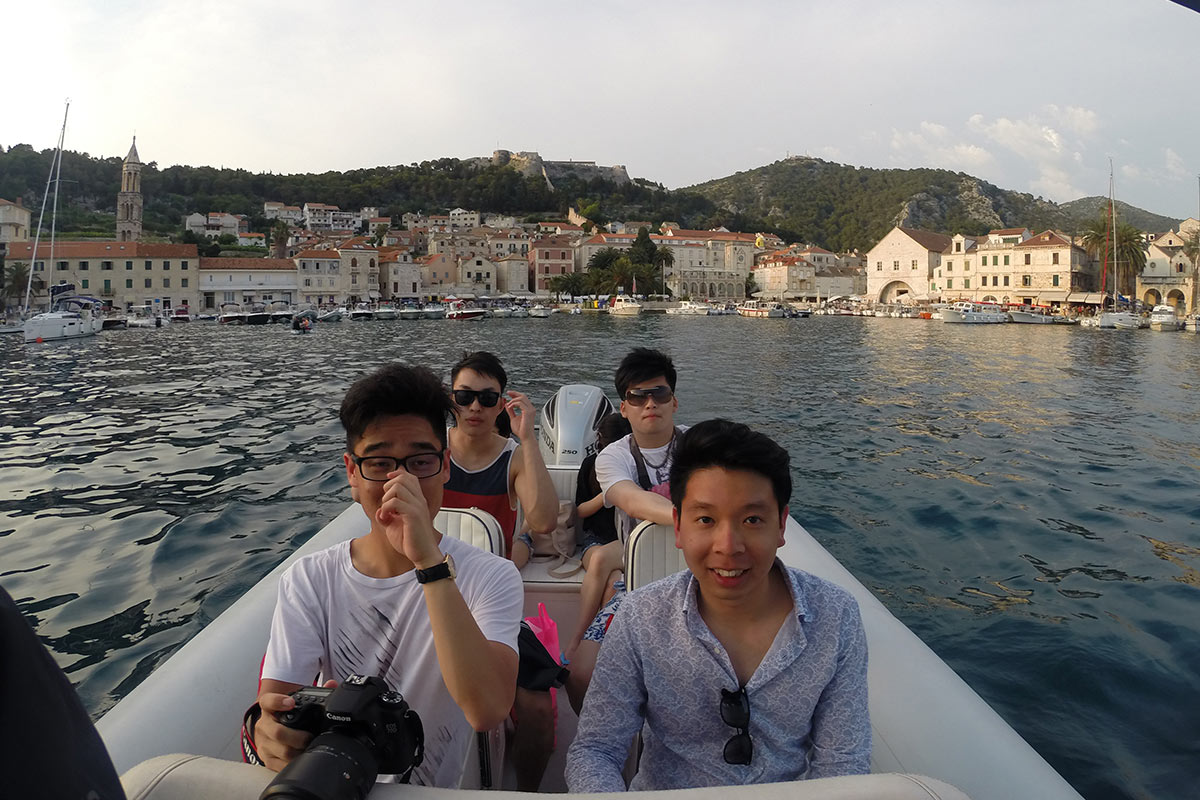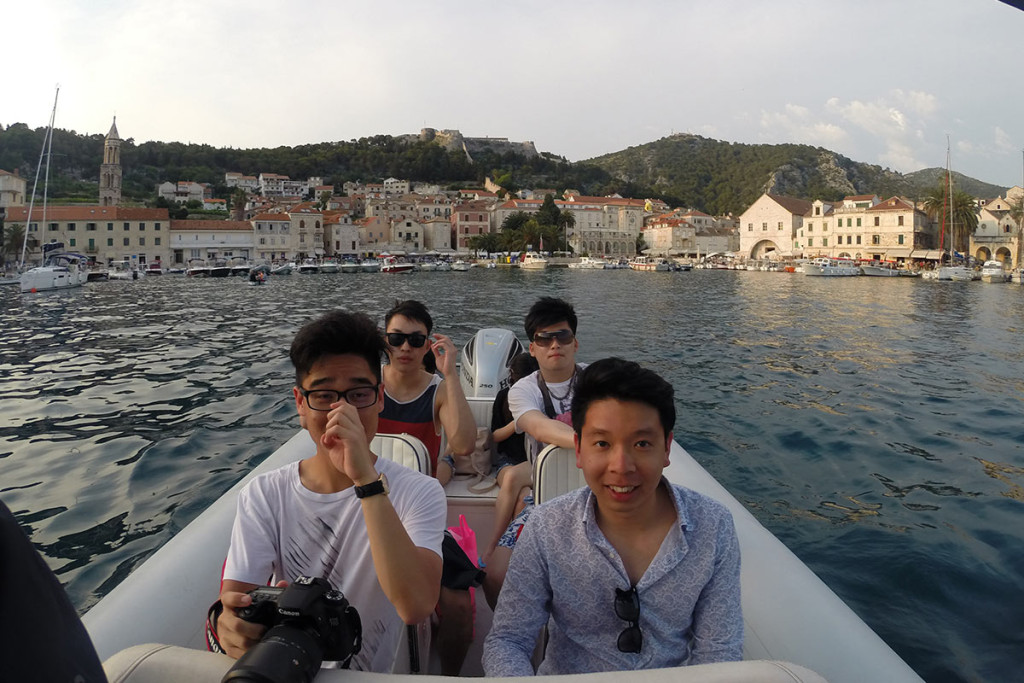 When we arrived in the port of Hvar the group split into two as some decided to head for Fortica fortress while others looked for the beach to swim and relax after this fulfilling day. After approximately one and a half hour we met on the speedboat again and we headed back to Split. Just as we were approaching Split the sun was setting behind the mountains giving our group the final photo opportunity to catch the sunset thus rounding of a perfect day.
Photo Gallery from the private Blue Cave and Hvar Tour from Split
Interesting Facts About Bottlenose Dolphins
Their top swimming speed is 22mph (35 km/h)
They can dive as deep as 915 meters (3000 feet)
Bottlenose dolphins have smooth skin which flakes of and is replaced every few hours
They need air to breath and can hold breath while diving for 7 minutes
They have almost 360 degree field of vision
Their strong eye muscle allows them to focus underwater as well as in the air
They can produce up to one thousand clicks per second which they use as echolocation revealing the size and the shape of the objects and animals around them
Bottlenose dolphins consume 8-15 kilograms of fish each day (they also eat shrimp and squid)
Find out more about Bottlenose dolphins in the Adriatic Sea